What type of mattress is best for me? With so many mattresses to choose from, deciding on the 'type' of mattress (spring, foam, or latex) is a good starting point. Let's explore the 3 most common types of mattresses and help you decide on what's best for you!
---
1. Spring Mattresses
This is still the most common type of mattress on the market today. As the name suggests, a spring mattress is built with a 'spring system' – a network of metal coils that form the main structure of the mattress. It's important to note that there are different types of spring systems, and the quality of spring systems varies greatly. The spring system of a mattress usually has a combination of foam layers on top, commonly referred to as a comfort layer. When this comfort layer is particularly thick, it is referred to as a 'pillow top'. Here is a cross section of a typical spring mattress: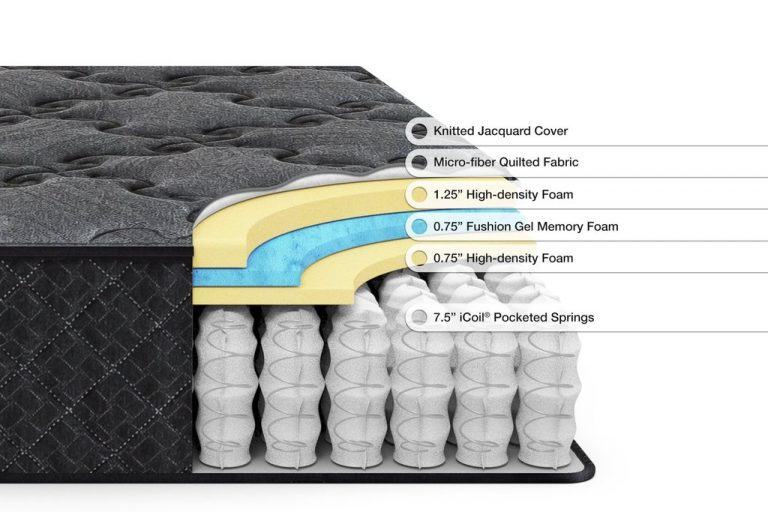 A good spring system provides spinal support, pressure relief, and helps to absorb body weight. Spring mattresses have a characteristic 'bounce' to them, allowing us to jump up and down on the bed like a trampoline. A spring mattress should last many years – it's usually the foam components of a mattress (not the springs) that will degrade over time. Spring mattresses also tend to be have better ventilation than foam or latex mattresses, due to the ability of air to circulate through the spring system. Some of the best spring mattresses that we have tested include the Neoluxe Vantage Silver, the Cloud 9 Classic Comfort, and the Sleep Republic Mattress.
---
2. Foam Mattresses
Mattresses made entirely of foam seem to have become more popular in the last few years, particularly with the explosion of the online 'mattress in a box' market. As with spring mattresses, there is a wide range of quality among foam mattresses, and many different types of foam that are used. Here is an example of a typical foam mattress: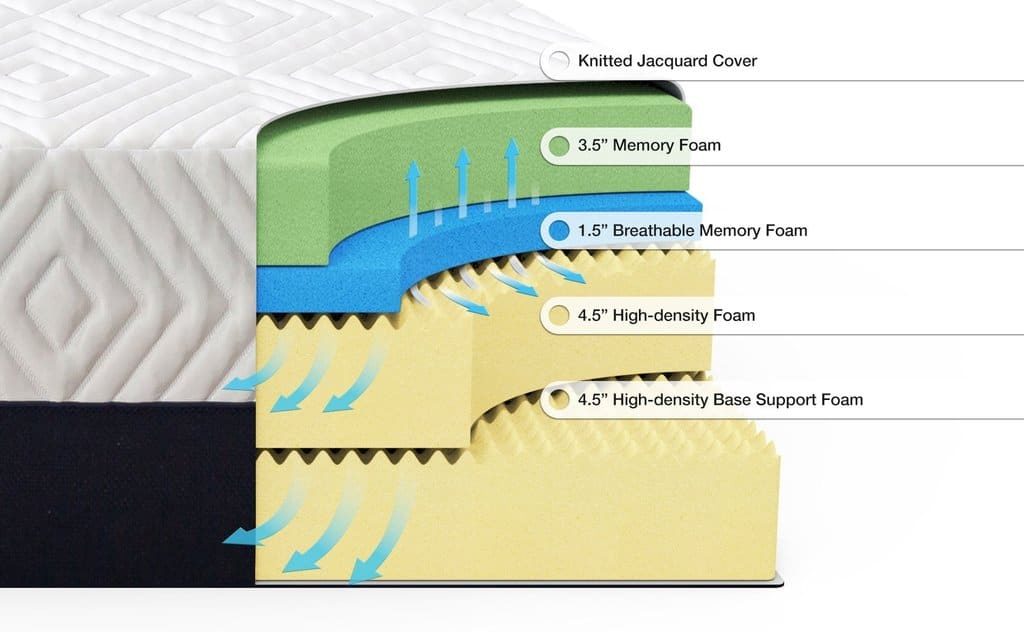 Foam mattresses have a distinct 'spongy' feel, somewhat different to the bouncy feel of a spring mattress, but they still offer good support and pressure relief. Foam mattresses often have less partner disturbance as foam doesn't tend to transfer motion as much as springs. Foam can get hot due to the lack of ventilation, although some foams have special cooling materials integrated into them. Some of the best foam mattresses we have tested include the Amerisleep Mattress, and the Ergoflex Mattress.
---
3. Latex Mattresses
Pure latex mattresses are rare on the market today and Bedbuyer has only tested several 100% latex mattresses. Latex mattresses have certain advantages over spring and foam mattresses. Latex is a natural substance obtained from rubber trees and is an environmentally friendly and non-toxic. Latex is also resistant to bacteria and dust mites, which can help to minimise asthma and allergies.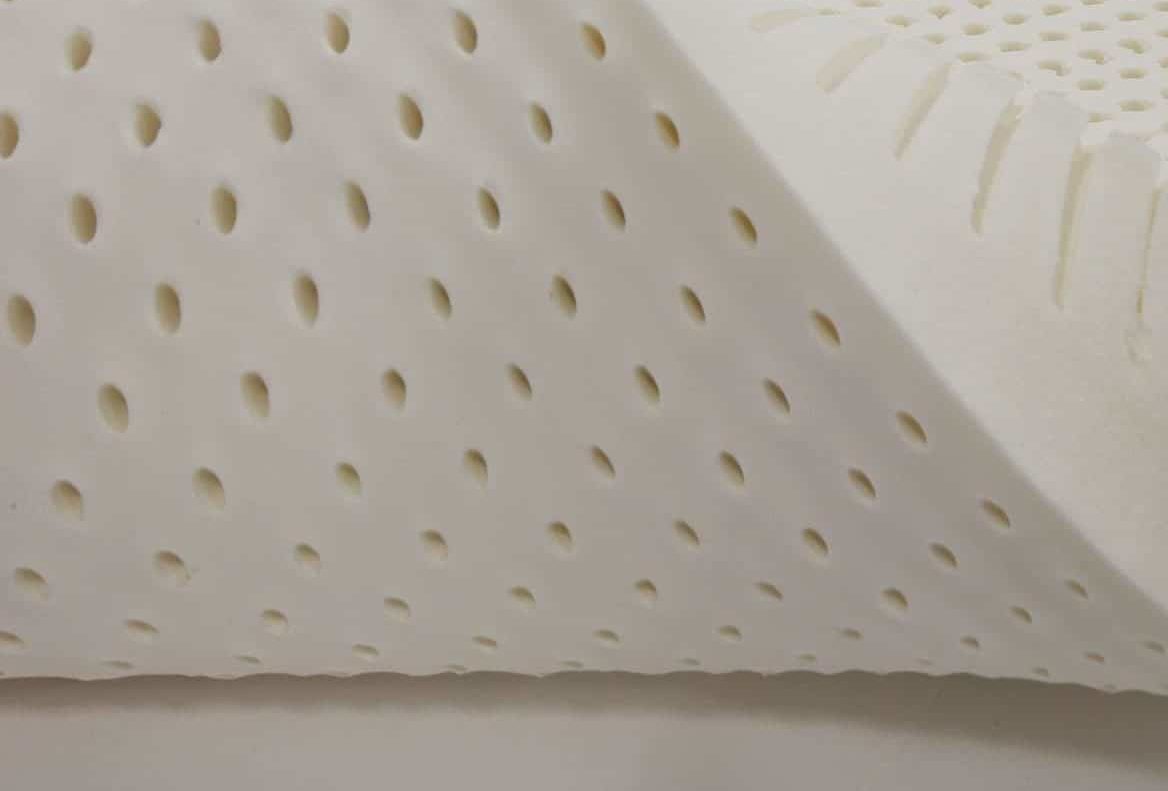 Latex mattresses have a bouncy and 'rubbery' feel to them, and offer good support and comfort. Latex is also known to be very durable and should last many years. A few latex mattresses available in Australia currently are the Fern Mattress and the Zenna Mattress.
---
So the question is, what type of mattress is best? Do you like the idea of a good spring system, or do you like the distinct feel of a foam mattress? Or perhaps a latex mattress would suit you best. Whatever you are leaning towards, the Bedbuyer team is always here to assist. Send us an email or contact us through our live Facebook chat if you have any questions!

Bedbuyer is Australia's largest bedding website and leading independent mattress review group. To read our disclosure and disclaimer statement, click here.