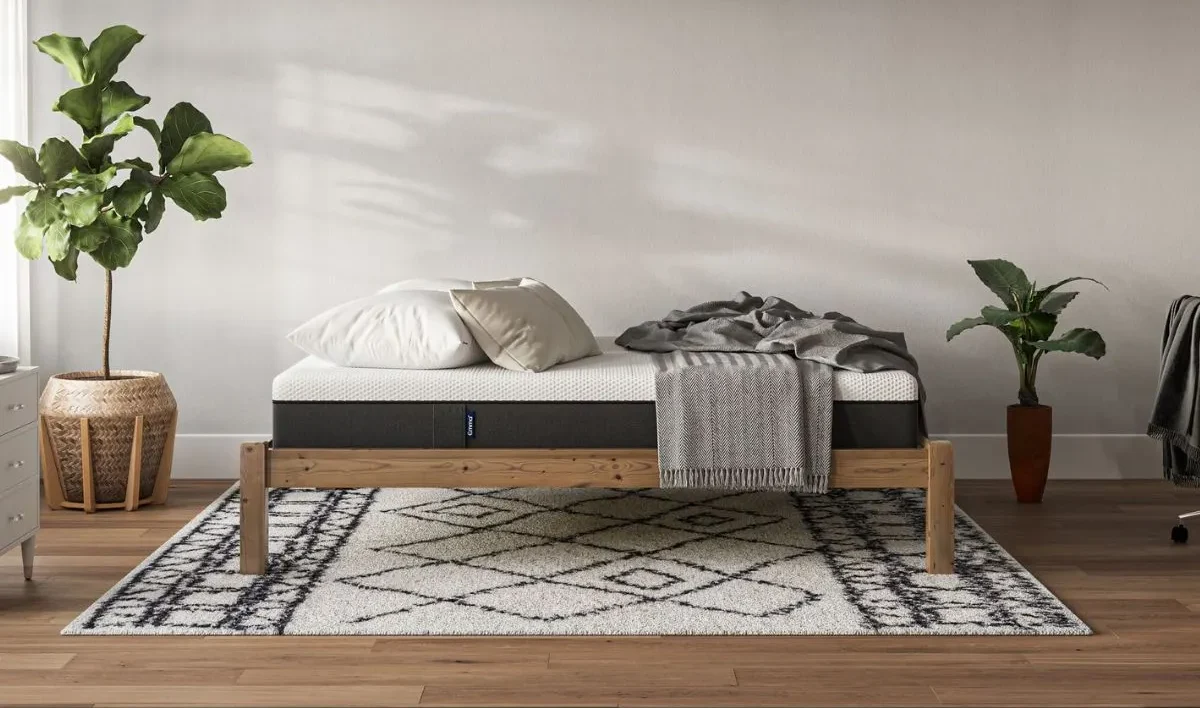 Emma Mattress Review
The Emma Mattress (also named the Emma Comfort Mattress) offers good value and has become one of the more popular products in the Australian bed in a box market.
The Emma Mattress forms part of the Emma mattress range that also includes the Emma Diamond Hybrid Mattress and the Emma Comfort Premium Mattress.
The Emma Mattress replaced the (now discontinued) Emma Original Mattress in September 2021.
✏️ Product summary
Medium-firm, foam mattress

Mattress in a box

100 night trial period

Current best price is $810 (queen)
Click SHOP NOW to claim best price

Purchase and delivery
As with other mattress in a box options, the Emma Mattress can be conveniently ordered online (through the Emma website) and it will arrive at your door in a box.
Delivery is free (Australia wide) and shipping times are generally fast. Same day delivery is available in some locations, but please see the delivery times in our Delivery information section further down.
Our box arrived in good condition and the mattress was relatively easy to remove from its packaging. As usual though, we recommend having two people available to unpack a mattress in a box.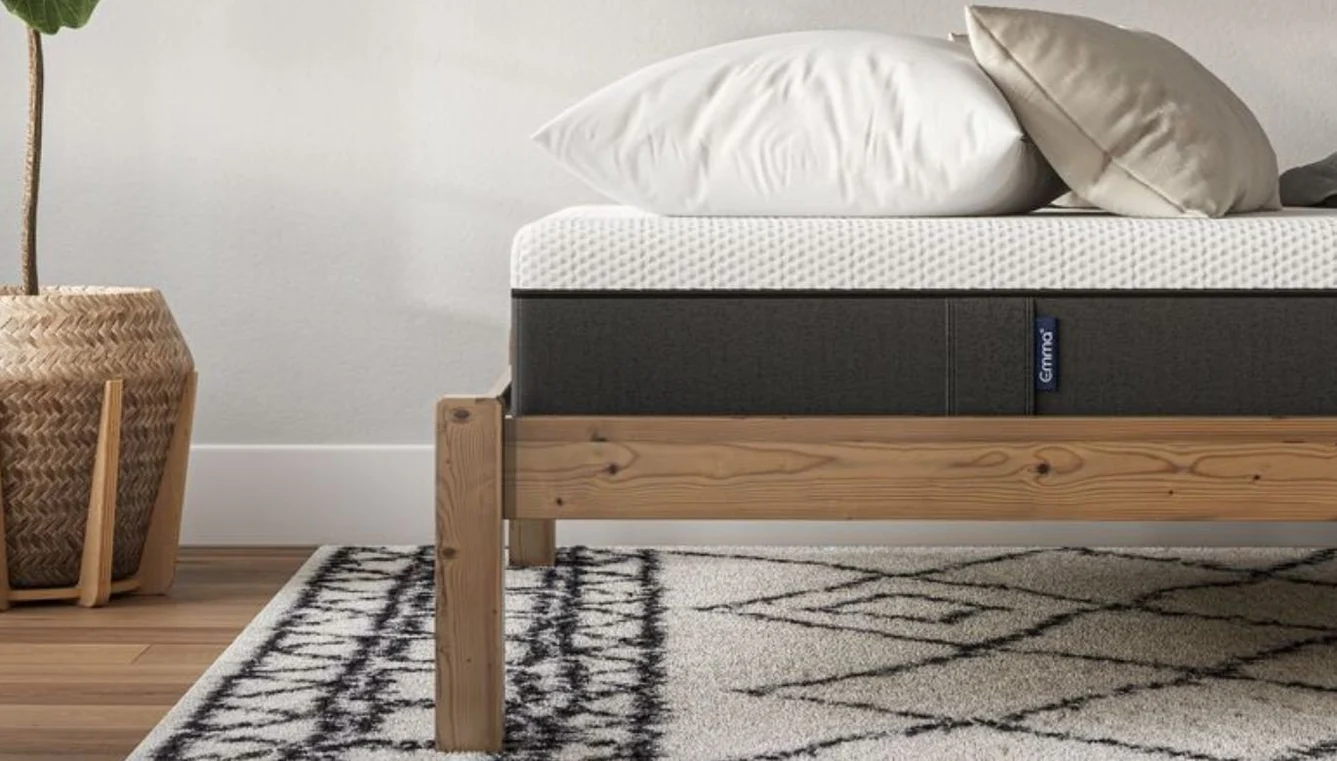 Unpacking the Emma Mattress should only take 5-10 minutes, and we allowed it to decompress for 48 hours before testing.
After the 48 hours of decompression time, we still found that the corners of our mattress had not decompressed properly. This problem was resolved by unzipping the cover for a few hours to allow the corners to open up. 
The mattress comes with a handy cutting tool, as well as a neat product booklet that includes useful information about the product.
You can see the Emma Mattress in 'real life' in our video review here:
Aesthetically, the Emma Mattress has a simple yet modern look. It uses a grey and white colour theme with a blue brand label on the side.
Mattress construction
The Emma Mattress is essentially a foam mattress that has 3 main components.
1. Fresh Air Comfort Cover
This mattress comes with a removable and washable top cover.
The top section of this cover (white) is made from 99% polyester and 1% elastane whilst the side cover (grey) is made from 100% polyester.
The bottom cover is made from 87% polyester and 13% polypropylene and is designed to prevent the mattress from sliding.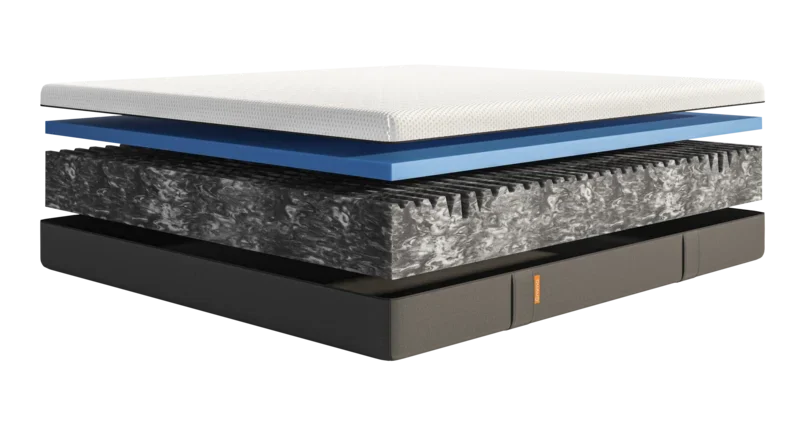 2. Comfort Layer
Underneath the top cover lies the comfort layer of this mattress. This is made of a point elastic Airgocell® Foam that is designed for comfort. The properties of this foam also help to reduce motion transfer.
3. Base Layer
The main support structure of this mattress is made of a dense, polyether foam called HRX Foam.
This foam layer is made with special zoning technology to support correct hip, shoulder, and spinal alignment. This innovative foam helps to contour perfectly to your individual body shape.
Comfort and support
The Fresh Air Comfort Cover feels soft, well ventilated, and should help to regulate temperature during sleep.

This Airgocell® Foam comfort layer feels dense and spongy, but still absorbs body weight evenly. This feel is quite typical of most other Emma mattresses.
The Emma Mattress should suit most back sleepers, but it should also accommodate side sleepers and stomach sleepers. Understandably though, this suitability will vary between individuals.
Based on our testing, our team rated this mattress as a 'medium-firm' feel and an 7.5 / 10 on the firmness scale (with 10 being the firmest).
Please note that our firmness ratings are just a guide and they do not necessarily relate to comfort.
Furthermore, our firmness ratings are assigned based on Bedbuyer's testing process and these may differ from firmness ratings given by individual companies. Mattress firmness will also vary depending on the type of bed base used.
We tested the Emma Mattress on the Chiropedic Bed Base which is a good quality bed base with rigid slats.
The Emma Mattress can be used with the Emma Flip Topper (sold separately). This topper has a firm and soft side, so you can choose the firmness level that suits you best.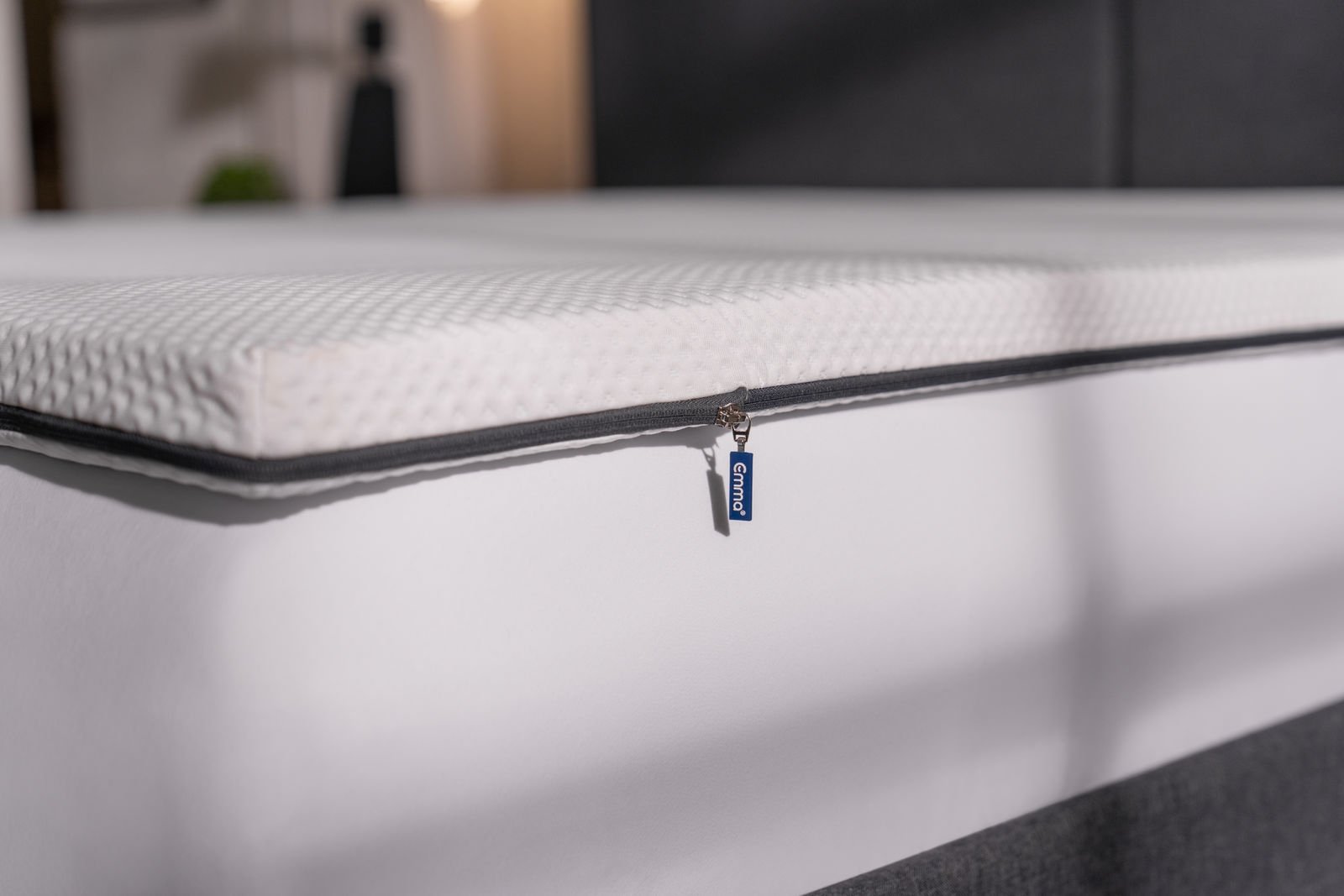 Although we found it difficult to detect the different mattress support zones (in the base layer), the Emma Mattress offers good back support and feels reasonably stable and balanced. This mattress should accommodate people of most sizes.
With that said, for those who are on the larger side though (over 100kgs), we would recommend a more robust innerspring mattress such as the Yinahla Posture Gel.
The Emma Mattress doesn't have the natural bounce and responsiveness of many innerspring mattresses. In basic terms, this means that changing sleep positions (and intimate activities) may be easier on other mattresses.

Please note that our responsiveness scales are just a guide and preferred responsiveness levels will vary between individuals. It's worth noting also that innerspring mattresses are generally more responsive than foam mattresses.
The finer details
At just 29 kgs (queen size) the Emma Mattress is noticeably light. This makes it easy to lift, carry, and rotate. Its light weight also makes it easy to change the bed sheets, which can be difficult with heavier mattresses.
As a comparison, other full-foam mattresses like the Koala Mattress (35 kgs) and the Ergoflex Mattress (39 kgs) are significantly heavier. The Comfort Classic Mattress (which uses pocket springs) weighs 55 kgs.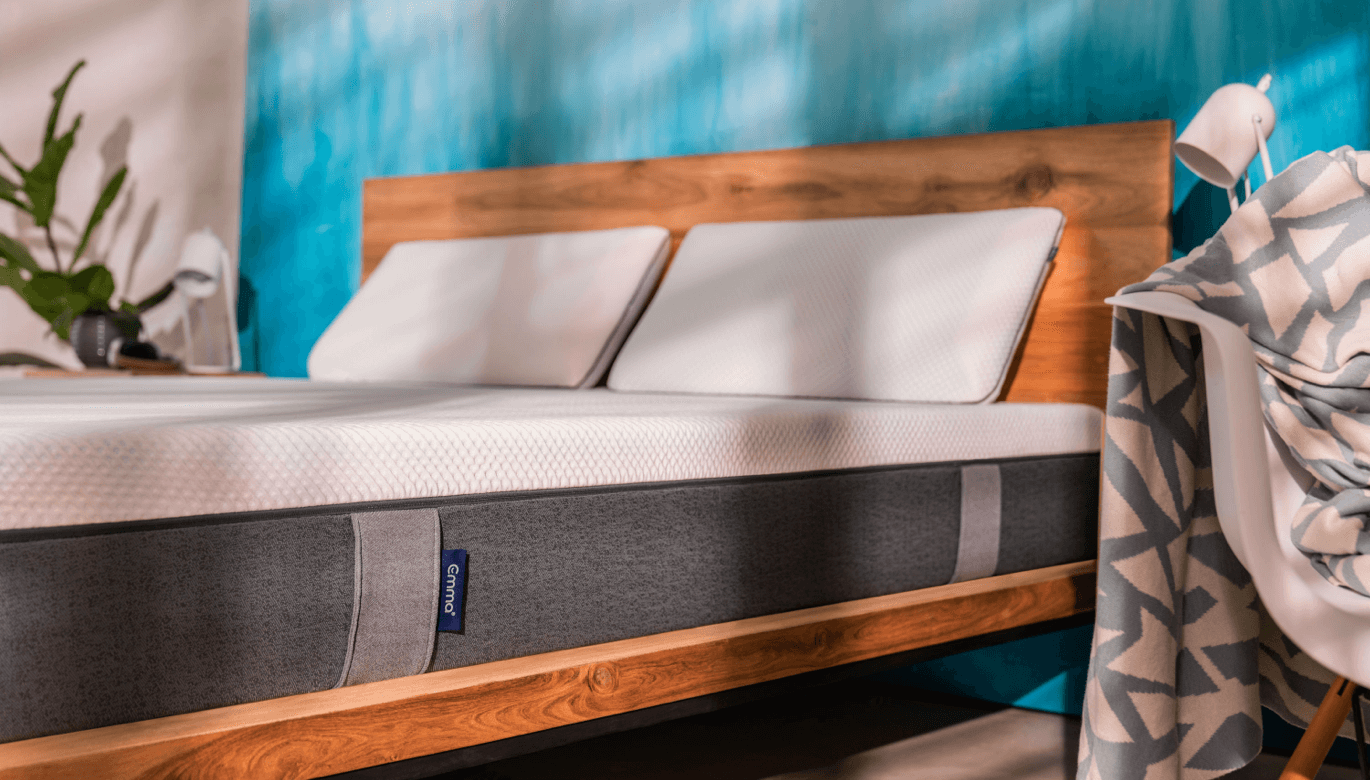 The relative light weight of the Emma Mattress doesn't compromise spinal support or general stability too much. This is an impressive feature of this mattress, and it will appeal to those who desire a light-weight, supportive mattress. 
At just 29 kgs (queen size) the Emma Mattress is noticeably light.
Edge support is surprisingly good (considering it is a foam mattress). As such, most users should be able to use most of the entire mattress surface without falling off the edge. The Emma Mattress comes with practical side handles, making it easy to carry.
The Fresh Air Comfort Cover is removable and washable. It is easy to remove, and the top cover can be machine washed every 4 weeks (at 60°C). As you can imagine, this allows you to keep your mattress clean and hygienic – a big selling point for this product.
What bed base should I use?
As with most mattresses, we recommend the Emma Mattress to be used on a bed base with flat panel slats such as the Koala Paddington Bed Base.
A bed base with solid slats (with slats no longer than 8 cm apart) such as the Chiropedic Bed Base, would also be very suitable.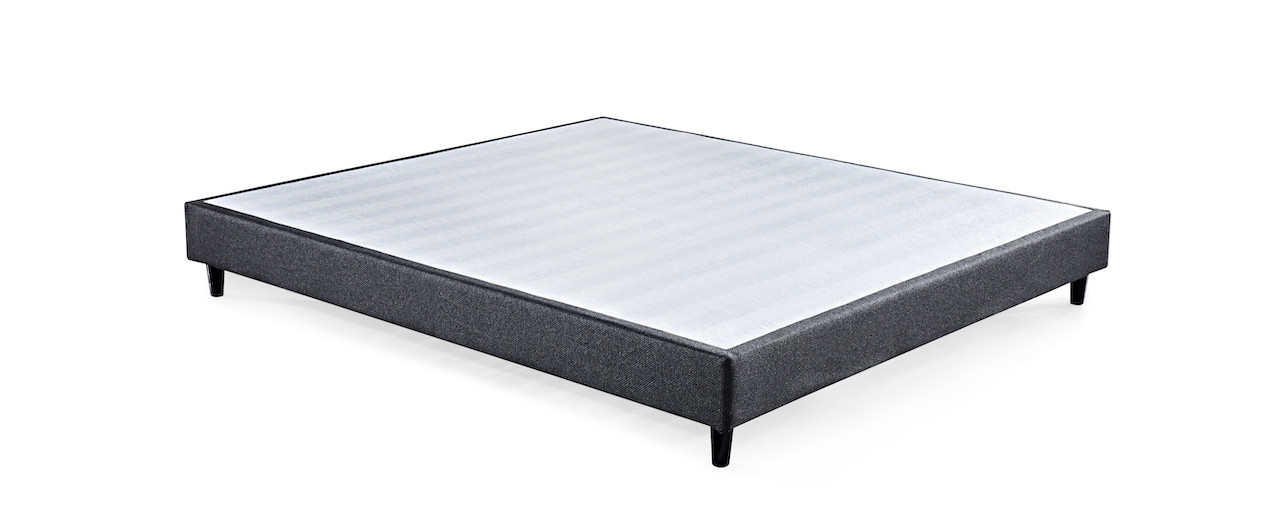 We would advise against using a bed base with flexible (posture) slats as this type of base may not provide adequate support. Ultimately, the use of an unsupportive mattress foundation may void the mattress warranty.
The Emma Mattress can used with an adjustable (electric) bed base. Here is our full list of mattresses that are compatible with an adjustable bed base.
It's worth noting here that mattress firmness, performance, and durability will vary with different bed bases.
Trial period and warranty
The Emma Mattress comes with a 100 night trial period, which is a typical trial period in the online mattress market. This means that you can return the mattress for a refund if you are not satisfied (conditions do apply).
This mattress also comes with a 10 year warranty to cover any faulty materials or workmanship. This is also a typical warranty period of similarly priced online mattresses.
Available sizes
This mattress is available in 5 sizes (king, queen, double, king single, and single size) so it should accommodate most sleeping situations.
Here are Australia's standard bed (mattress) sizes in 2023.
Final verdict
The Emma Mattress is a respectable foam mattress that offers great value. Its foam components combine nicely, and its light weight makes it easy to carry.
Bedbuyer's rating:  3.7 / 5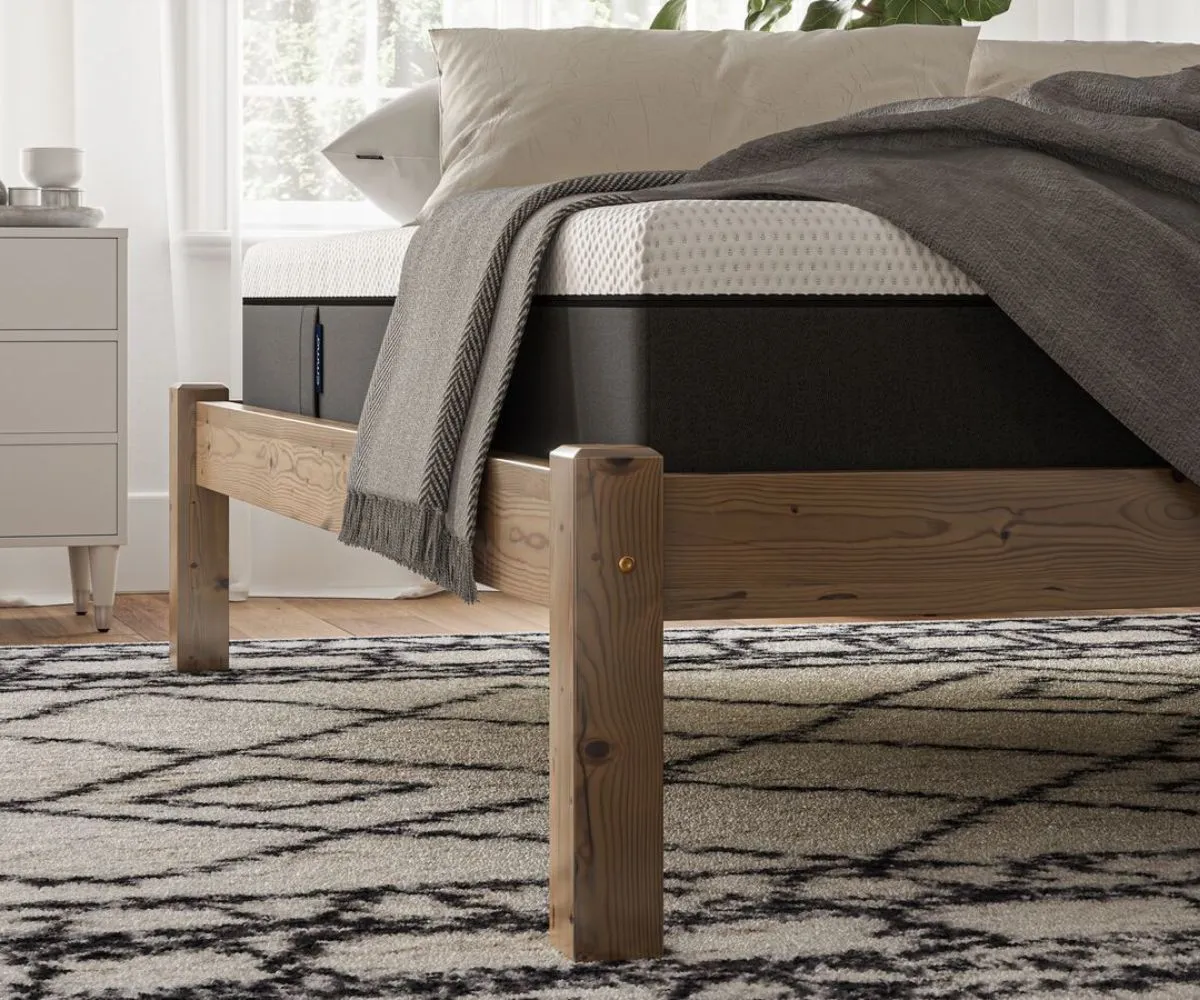 Here are our ratings for each category:
| | |
| --- | --- |
| Comfort | |
| Spinal Support | |
| Build Quality | |
| Partner Disturbance | |
| Value for Money | |
Did you know? Bedbuyer recently announced Australia's Top 12 Best Mattress in a Box in 2023!
If you have any questions about this mattress, please comment below.
---
Retail Prices
King Mattress: $860
Queen Mattress: $810
Double Mattress: $750
King Single Mattress: $640
Single Mattress: $580
Bedbuyer Prices*
King Mattress: $688
Queen Mattress: $648
Double Mattress: $600
King Single Mattress: $512
Single Mattress: $464
* To claim this price, click SHOP NOW.
---
Emma Payment Finance Options
VISA, Mastercard, PayPal.
---
Delivery information
Free delivery, Australia wide.
Metro deliveries can get their shipment in as soon as 48 hours, and within the same day when ordering on weekdays before 10 AM AEST.
Regional Area delivery times are typically 2-7 Business Days.
Delivery time can vary depending on the distance between your location and our warehouse.
---
Product information – Emma Mattress
Weight of mattress: 29 kgs (Queen Mattress)
Mattress Height: 25cm
Country of Origin: Germany
Certifications
Each individual layer of the Emma Mattress complies with the OEKO-TEX® Standard 100 – Class 1 (Certificate Number: 16.0.93305). This certification assures that our product is free of harmful substances and is safe for babies and toddlers.
---
We know how much you loved the Emma Original Mattress. Now, we've developed a mattress specifically designed to optimise an Aussie's entire sleep experience to ensure full body support from head to toe and the perfect night's sleep all year round, keeping you cool during a hot Aussie summer's night and warm during the cooler winter months.
We wanted to know what Aussie's thought of the Europe's most-awarded mattress, so we asked. Your valuable feedback inspired our dedicated design team to develop an improved Emma mattress specifically for Australian sleepers. Australia spoke. And Emma listened. Introducing the Emma Mattress.
What's new?
Softer comfort layers. Adapts perfectly to your individual body shape.

Stronger support. Provides optimal back, hip, and spinal alignment.

100% breathable. Keeps moisture out so you stay dry and comfortable.

Zero motion transfer. You won't feel movement from the other side of the bed.

Enhanced durability. Your mattress will last for years of great sleep to come.
Emma Mattress: Construction
Mattress Core Construction
Supportive polyether foam

Pressure-relieving point-elastic foam

All sizes have a depth of 25cm
Cover Layer Material
Removable and washable top cover: 99% polyester and 1% elastane. Side cover: 100% polyester. Bottom cover: 87% polyester and 13% polypropylene.
---
Good sleep doesn't need to be complicated
We want everyone to get the best night's sleep, that's why we're not just committed to giving you the best products. We've simplified the ordering process and are more than happy to offer you free delivery and returns.
Emma Mattress – 10 Year Warranty
Free Delivery & Returns
The Emma Mattress is suitable for an adjustable bed base but it is not recommended that the angle of the bed base is positioned more than 45 degrees.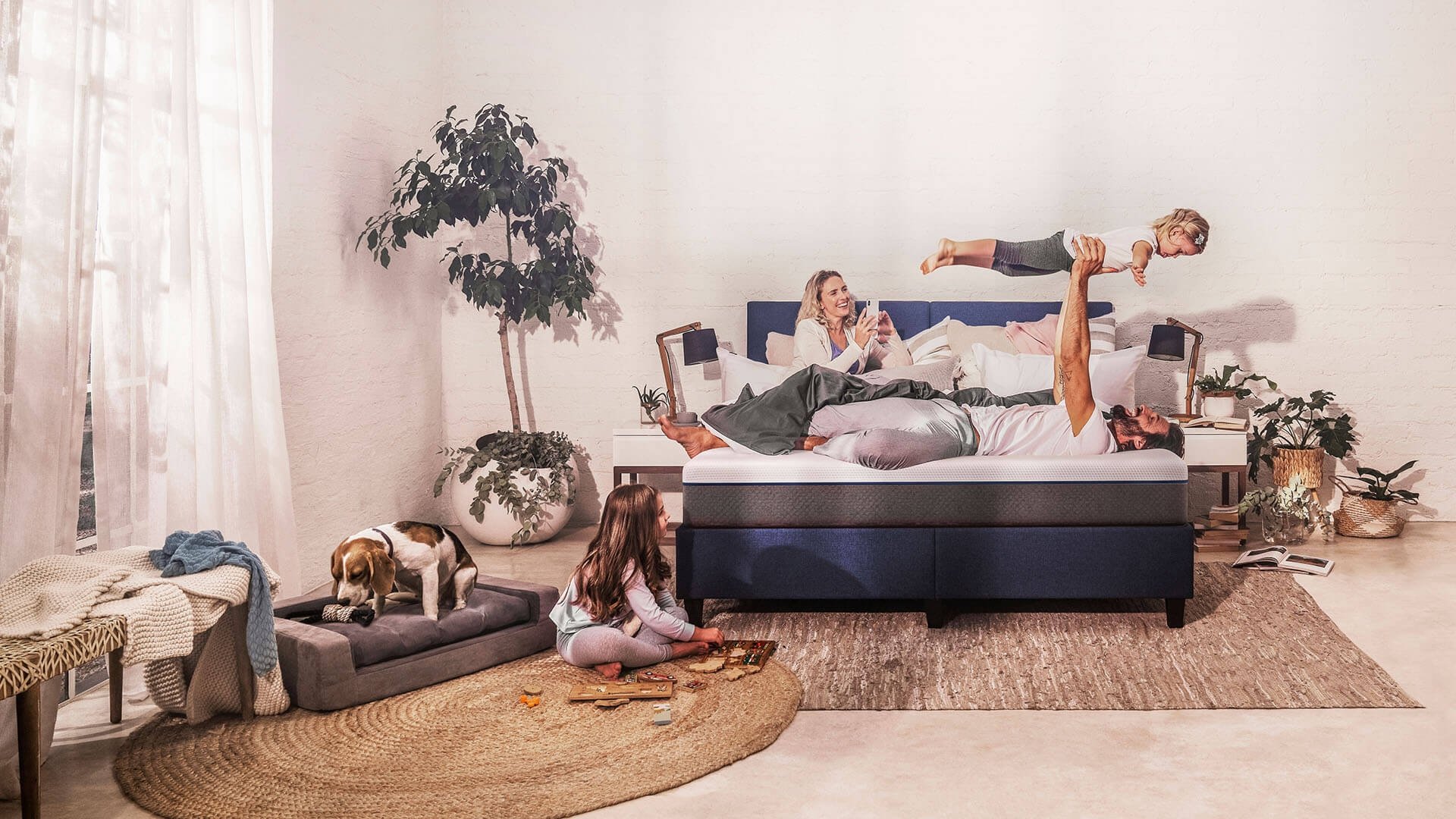 You may also be interested in: