Koala Mattress Review
The Koala Mattress is one of the most well-known mattress in a box products in Australia. Despite its popularity though, this mattress is fairly basic in terms of design and quality. There are most certainly better options in this price bracket (see below).
Purchase and delivery
As with other mattress in a box products, you can order the Koala Mattress online, and it will be delivered to your door in a compact box (see prices below). Delivery is free and can be delivered Australia-wide (see delivery times below). Koala offer an impressive 'same-day delivery' to the major metro areas.
Koala currently promotes their mattress as being 'Australian made' but this seems only partly true. Based on a live chat to Koala on the 26th of October 2020, Koala confirmed that their outer mattress cover is made overseas. It is also evident that Koala will be moving full mattress production to China in the near future.
The Koala Mattress weighs 34kgs (Queen size) which is about average weight for a full foam mattress such as this. It was reasonably easy to remove from its packaging, and we gave it 24 hours to decompress before we conducted our testing. You can see this mattress in 'real life' in our video review here:
*Please note: the information in this video was current at the time of filming. Koala will soon be ceasing production of their mattresses in Australia.
The Koala Mattress has been available to try out at Myer in the past, however the only location to test out the mattress is now at 'The Treehouse' in Alexandria, Sydney. Unfortunately though, their showroom is currently closed due to COVID-19.
Despite its popularity, this mattress is fairly basic in terms of design and quality.
In terms of outward appearances, the Koala Mattress uses a characteristic blue as its colour theme. Although it presents well, the mattress is a little 'bumpy' and uneven in some areas. Not a deal breaker, but certainly worth noting.
Comfort and support
The top cover of the Koala Mattress is made up of polyester and Tencel® fabric, whereas the sides and underside fabric is made up of 100% polyester. This cover is removable and washable, but feels somewhat unrefined.
Underneath this outer cover, lies a 'dual foam' layer construction which includes Koala's 'Kloudcell' foam (which acts as the top comfort layer) and a support foam. In terms of firmness, our team rated it as a 'medium' feel and a 6.5 / 10 on the firmness scale (with 10 being the firmest). Please note that our firmness ratings are just a guide and they do not necessarily relate to comfort.

As much as Koala will make out that this mattress is rather fancy, the reality is that this mattress is made up of two pieces of foam. Not necessarily a bad thing, but we did find this construction to be pretty uninspiring overall. It has a distinct bouncy and rubbery feel that doesn't seem to feel stable, particularly in the side lying position. It does offer a good level of pressure relief, but we weren't convinced with its level of spinal support, nor of its longevity.
The finer details
Edge support was within normal limits for a foam mattress, but certainly far from impressive. Its low level of partner disturbance was demonstrated in Koala's famous 'wine glass test' video and we wouldn't argue this – motion transfer on the Koala Mattress is very minimal.
Koala offers a solid 120 night trial period and a 10 year warranty. This is a fairly standard trial and warranty period in the online mattress market, and allows the customer to really 'try before you buy'.
Available sizes
This mattress is available in 5 sizes (king, queen, double, king single, and single size) so it should accommodate almost all sleeping situations. Here are Australia's standard bed (mattress) sizes in 2020.
Final verdict
Despite its popularity and impressive marketing, this mattress is noticeably unsophisticated. It has a basic design, and doesn't compare to the quality and durability offered by many of its rivals. For around the same price, there are better options available in the online mattress market.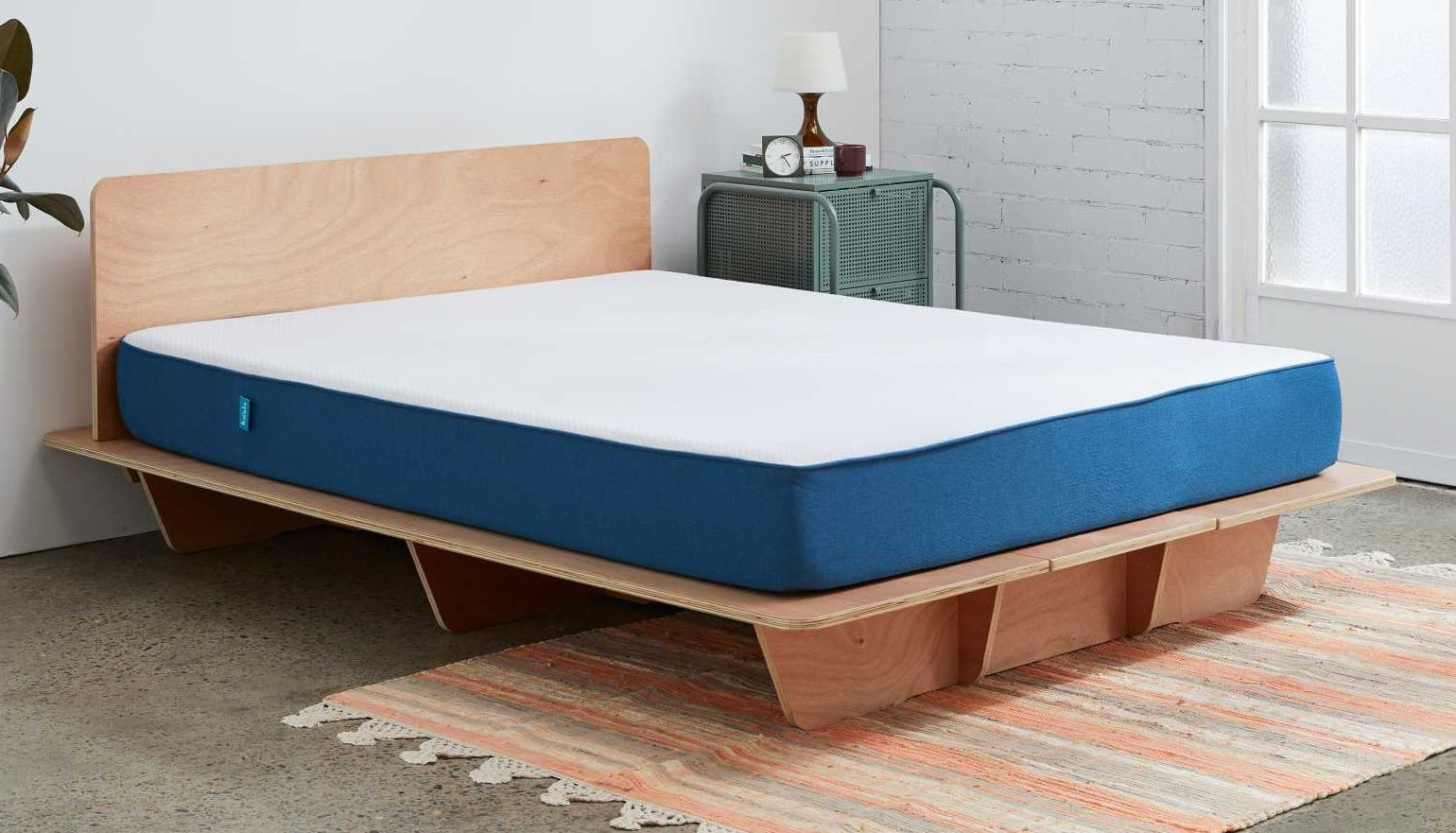 Here are our ratings for each category:
| | |
| --- | --- |
| Comfort | |
| Spinal Support | |
| Build Quality | |
| Partner Disturbance | |
| Value for Money | |
For around the same price, the Emma Mattress is a more sophisticated alternative that is actually less expensive.
If you're after a similarly priced pocket spring mattress, the Sleep Republic Mattress is far superior and was our pick as the 'best overall' mattress in a box in 2020.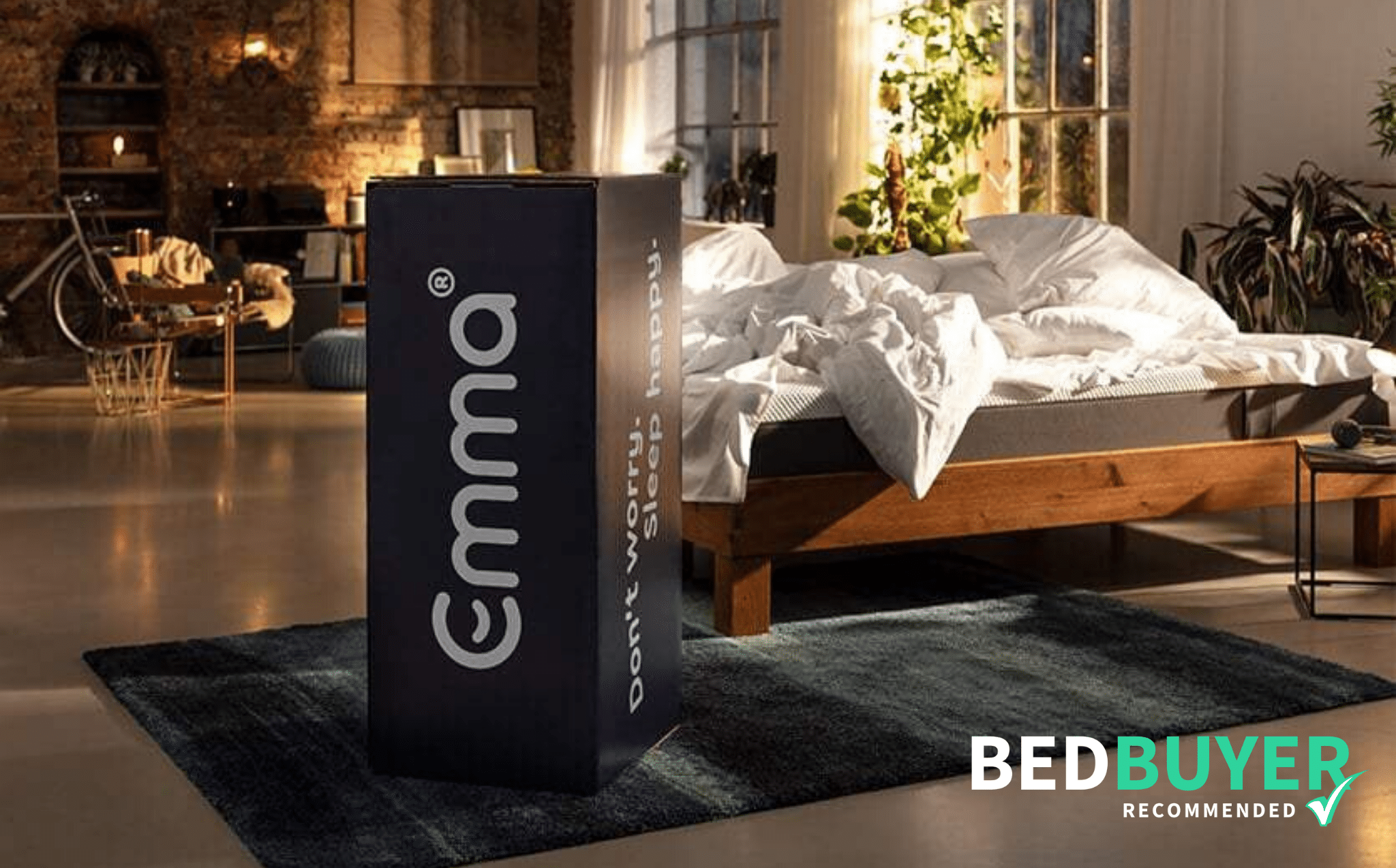 Emma Mattress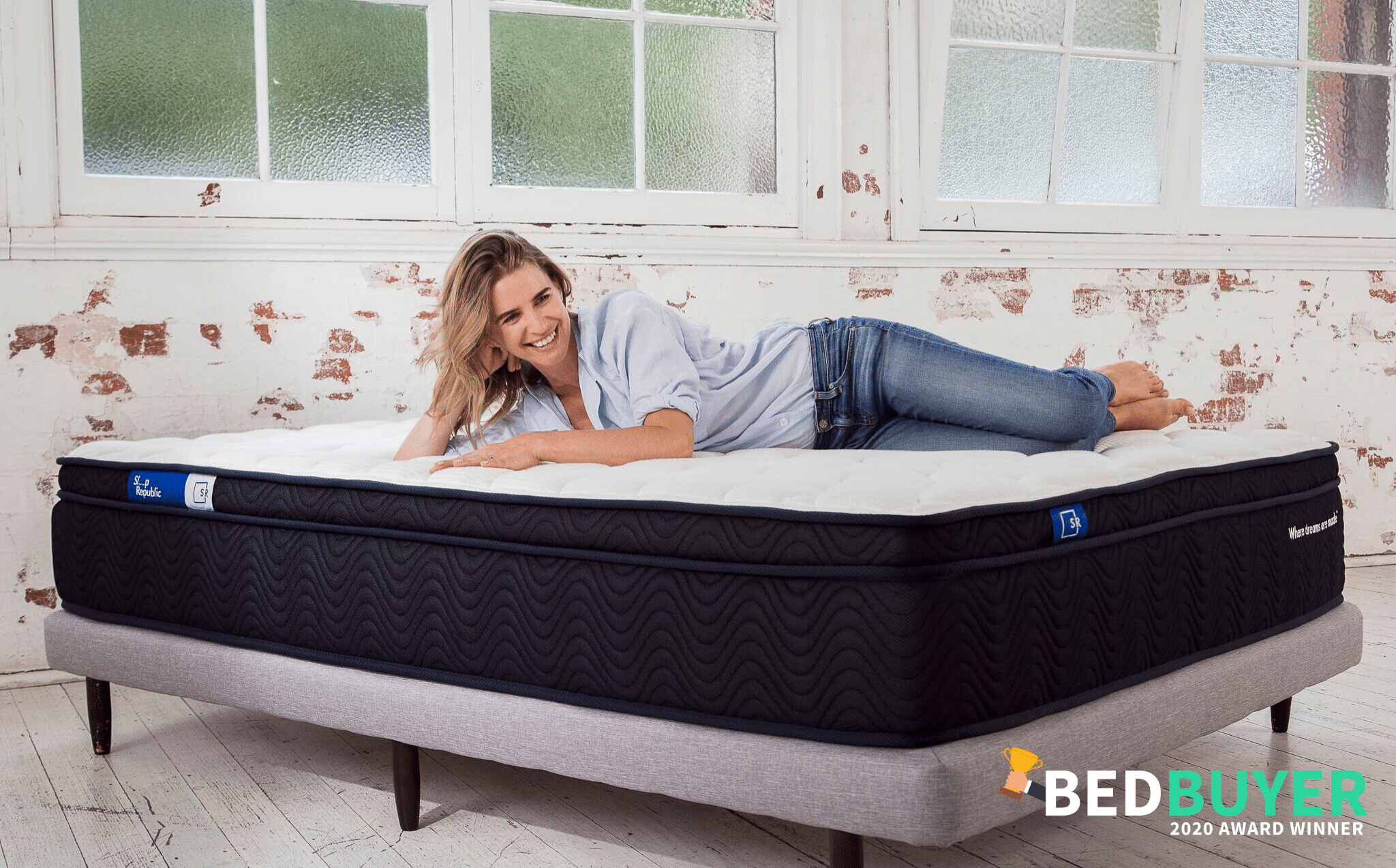 Sleep Republic Mattress
Did you know? Bedbuyer recently announced Australia's Top 10 Mattress in a Box in 2020!
If you have any questions about the Koala Mattress, comment below or please contact us!
*Please note: the information in this video was current at the time of filming. Koala will soon be ceasing production of their mattresses in Australia.
---
In a nutshell 🥜
'Rubbery' feel

Basic foam construction

Average value

120 night free trial

Looking for a better alternative? We recommend the Emma Mattress.
---
Recommended Retail Prices
King Mattress: $1200
Queen Mattress: $1050
Double Mattress: $950
King Single Mattress: $850
Single Mattress: $750
Trial Period
120 nights
Warranty
10 years
Delivery Times
We can deliver the Koala Mattress to you in a flash. If you're in one of our same-day delivery areas (Sydney, Melbourne, Adelaide, Brisbane and Perth) you can select a delivery time that's convenient for you. Order before 2pm on any weekday and we can deliver your order within 4 hours. Weekday evening and Saturday morning deliveries are also available!
Outside of our same-day delivery areas delivery is still completely free. You will receive your delivery in 1-5 business days and we'll send a text message on the day it is due to arrive so you know it's coming.
Premium Delivery is Koala's room of choice delivery service for customers in Metro areas.
Our two-man courier team will bring your item(s) into the room of your choice, including up any stairs or lift within 2-3 business days.
This service includes:
Delivery to room of choice

Unpack and assemble product (except pillow and linen)

Removal of rubbish from packaging
Important:
See product packaging dimensions to ensure this service is right for you.

Premium delivery does not include removal and disposal of mattress or furniture.
Certifications – Koala Mattress
GECA® Certified
All foams are GECA (Good Environmental Choice Australia) certified foam in our mattresses. It has undergone rigorous and thorough assessment against the GECA Standards. The GECA label is only awarded to products that have the highest environmental credentials and represent the leading environmentally preferable options in the marketplace.
This foam was assessed across its entire lifecycle to be better for the environment, have a lower impact on human health and have been ethically made. There are no heavy metals (such as lead or mercury) in the Koala Mattress. The Koala Mattress does not contain phthalates. The Koala Mattress is made without the use of ozone-depleting substances (methylene chloride).
Specifications – Koala Mattress
Weight: 34kgs (Queen mattress)
Height: 23cm
Maximum Weight Limit : 300kg (Queen mattress)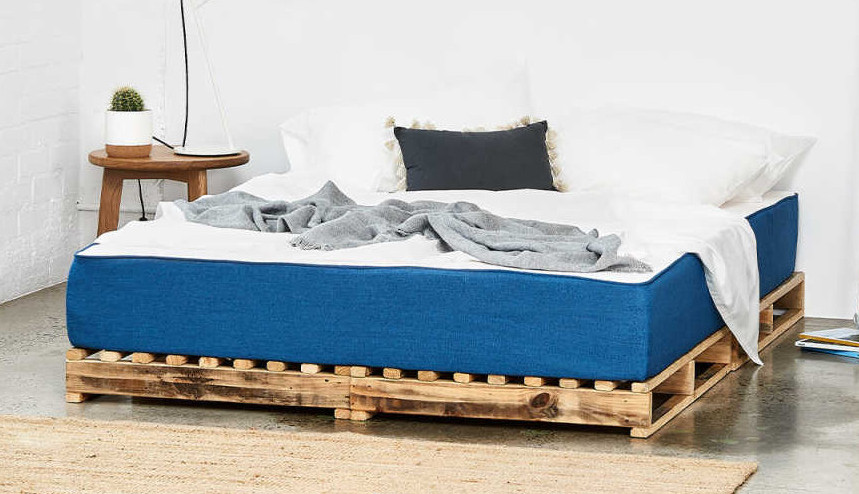 Koala Mattress – Built for comfort
We've engineered Kloudcell – a comfortable, breathable, open-cell foam that is refined into the ultimate comfort layer.
The Koala Mattress has a unique foam has been tailored to give the lush feel of memory foam and latex, but with breathability and bounce to avoid the sinking feeling and heat that comes with mattresses made from these materials.
Koala Mattress – All the support you need
Striking the perfect balance between sink and bounce is no easy task. Koala tailors the feel of the mattress across three dimensions to ensure your body is properly supported from head to toe.
The Koala Mattress also has Zero Disturbance technology to ensure you won't be worried about waking your partner (or be bothered by a restless one!). 
A breath of fresh air
Our open-cell structure creates channels in the foam, which provides airflow and enables heat to escape. Even better, by minimising layers, we reduce glue, helping wick excess heat away from the body to keep you cool and comfortable.
The Koala Mattress – If looks could kill
The Koala Mattress has a unique removable, washable cover makes it easy to keep it looking and feeling fresh. Always use the mattress with its cover. To clean, unzip it and hand wash with cold water and mild detergent. Air dry. Can be spot cleaned.
the foam core
Australian-produced high-grade polyurethane foam:
Kloudcell™ comfort layer: 6cm of soft, breathable foam.

Ecofoam™ support layer: 16cm of firmer, ultra-resilient foam.
the cover
Top knit: 70% polyester, 30% TENCEL®

Border and underside fabric: 100% Polyester
Finance Options
6 month interest free payments.