Bedbuyer™ is Australia's largest online bedding resource and leading independent mattress review website. Our site contains over 1500 mattress reviews, conducted by our expert team of health professionals who are all experienced in clinical patient care and mattress assessment. Bedbuyer also contains dozens of articles on sleep health and bedding, to further assist Australians in getting a good night's sleep.
Bedbuyer™ is an independent company and is not owned or part-owned by any bedding retailer or manufacturer. Furthermore, all of the mattress reviews listed on Bedbuyer are 100% independent and unbiased. To eliminate any element of bias, we do not receive any money or financial reward for undertaking our mattress reviews. Similarly, none of the mattresses listed in any of our top product lists have paid Bedbuyer to be listed. Bedbuyer is fully committed to providing genuine and trustworthy information to help Australian consumers get the right mattress for their individual needs. To see how we conduct our mattress reviews, click here.
Please note that Bedbuyer's expert reviews are based on an assessment of the product alone. Our reviews do not relate to customer service or any other logistical processes (such as payments, delivery, or returns).
---
As you can imagine, running a big website costs a lot of money. Website development, software, staff wages, storage space, photography, and video production are just some of the costs that are involved in developing an online resource such as Bedbuyer. To make Bedbuyer a free resource for you, we generate income from advertising, trade mark fees, as well as affiliate relationships with many mattress companies (where Bedbuyer receives a small percentage of a sale when our readers click through links on our site). These relationships were all arranged after any review process and we can assure our readers that these relationships have no influence on the content of our reviews.
Bedbuyer™ assumes no responsibility for the selection of bedding products. Our content is to be used only as a guide, and our reviews, awards, and top product lists are the opinion of our expert review team. Similarly, recommendations given over email or live chat are general in nature and Bedbuyer does not take any responsibility for undesirable outcomes that arise from our recommendations. Furthermore, a favourable star rating does not guarantee that the mattress will be suitable for you. We encourage our readers to consult the written portion of the review to see if the mattress is right for your individual needs. We strongly acknowledge that each person has specific needs in relation to bedding products based on their age, gender, body type, spinal condition, health condition, and sleeping position/s. Bedbuyer recommends that you consult with us, your health professional, and/or a bedding salesperson before you make your final purchase. If you have any queries about your mattress or bedding selection, please contact us.
As we continue to build our website, our list of products and expertise in mattress assessment constantly grows. Bedbuyer reserves the right to amend reviews, ratings, and top product lists at any time.
Bedbuyer is committed to providing accurate and up-to-date information on bedding products. However, we cannot guarantee all of our information is 100% correct as products and prices constantly change. Bedbuyer welcomes you to contact us if you have recognised any information that requires updating, or if you have any questions about our disclaimer and disclosure statement.
---
How to Support Bedbuyer
Thank you for reading our Disclaimer and Disclosure and for visiting Bedbuyer! We appreciate your trust in our site and you've taken the first step in supporting us. A few other ways you can help:
Word of mouth – tell your friends and family about Bedbuyer!

If you've had a great experience with Bedbuyer, leave us a review!

Add links – if you have a website or blog, we would love you to add a link to Bedbuyer.
Registered Company
Bedbuyer™ Pty Ltd is a registered Australian Private Company under the Corporations Act 2001.
ABN:  21 628 046 784

Bedbuyer Awards
Each year, Bedbuyer issues a number of mattress awards in different categories to assist Australian consumers. To see our award winning mattresses in 2020, click here.
None of the award winning companies pay Bedbuyer to be issued these awards. Bedbuyer decides on award winning products based on our honest and comprehensive review of the market each year. Optional trade mark agreements may be negotiated once these awards have been issued.
Recommended Products
Bedbuyer's 'recommended' products represent mattresses that our expert team strongly recommends to Australia consumers for consideration. These mattresses have been rated highly by our team of health professionals in terms of comfort, support, quality, and value. To see our current recommended mattresses, click here.
None of the companies who receive a 'recommended' badge pay Bedbuyer to be issued this title. Bedbuyer decides on recommended products based on our honest and comprehensive review of the market. Optional trade mark agreements may be negotiated once these recommended badges have been issued.
Trade Mark
Bedbuyer™ Pty Ltd is the registered proprietor in Australia under the Trade Marks Act 1995 (Cth) (Act) of the 'Bedbuyer' Trade Mark, Trade Mark no. 1750873 which is valid until 6 February 2026.
The Bedbuyer Trade Mark (including name, logo, or awards) is strictly intellectual property. Use of this Trade Mark without specific approval from Bedbuyer will result in legal action for breaching intellectual property rights.
Copyright
All of the information on this website is highly protected under copyright law. None of the information on this website may be used in any form without specific permission from Bedbuyer™.
Government Registration
All of Bedbuyer's health professionals are registered with the Australian Health Practitioner Regulation Agency (AHPRA). AHPRA is responsible for regulating health practitioners to help protect the public from harm, and to facilitate the highest standards of patient care. To read more about AHPRA, click here.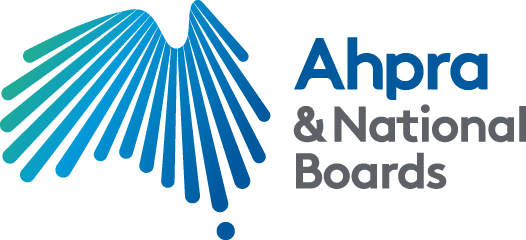 Legal
Bedbuyer™ seeks corporate legal advice from Douglas Cheveralls Lawyers – dclawyers.com.au
Douglas Cheveralls Lawyers (or DC Lawyers) is a boutique law firm located in Perth, Western Australia. They specialise in commercial litigation, dispute resolution, contract law, corporations law, construction law, employment law, and family law.

If you have any questions about our Disclaimer and Disclosure statement, please contact us.