There's no doubting that back pain is one of the biggest health problems in Australia. It's probably no surprise that one of the most common questions that we get is – what is the best mattress for back pain?

How common is back pain?
According to the Australian Bureau of Statistics, 16.4% of Australians (around 4 million people) reported back problems in 2017-2018 through a National Health Survey. As you might expect, back pain is one of the leading causes of lost work days and comes at a huge cost to the economy.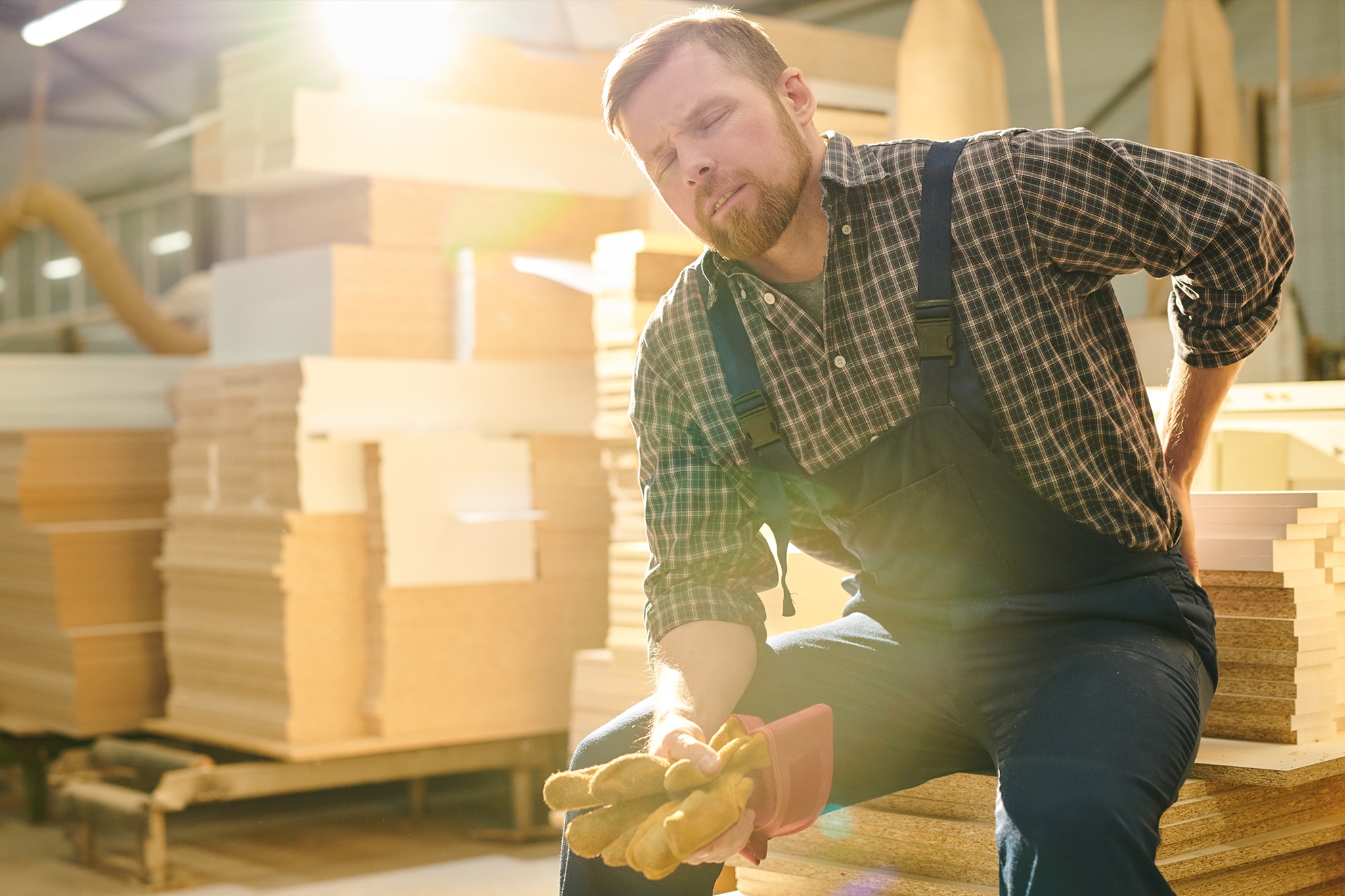 Back pain can be complex and usually involves a number of factors. These include a person's age, physical activity, strength, flexibility, health conditions, occupation, activities of daily living, type of pillow, and type of mattress. Back pain can also be the direct result of an injury, such as a sports injury or workplace injury.
Pain in the 'lower back' is a particularly common problem, and can involve irritation to the nerves that travel down the legs (commonly known as sciatica). In severe cases, sciatica can lead to muscle weakness, and loss of bowel and bladder function.

The importance of the right mattress
Back pain is often managed by health professionals. Treatment options include chiropractic, physiotherapy, and pain medication. Some people also help to manage their back pain through stretching and strengthening exercises. Research has shown that getting a new mattress can also help with back pain.
When it comes to the best mattress for bad backs, it is important that your new mattress is correctly balanced with comfort (pressure relief) with back support. A good mattress should absorb the weight of your body comfortably, whilst also maintaining your spine in a healthy position.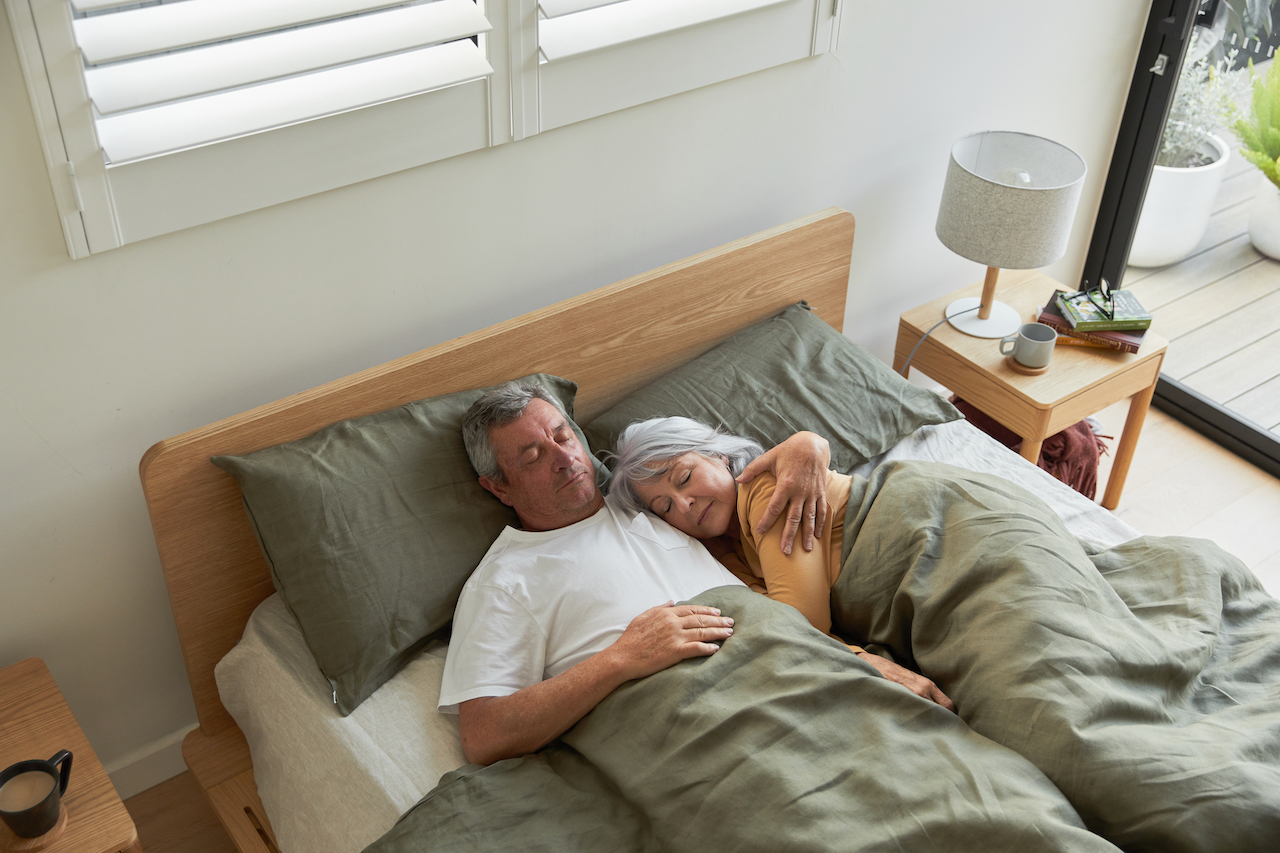 Who is Bedbuyer?
Bedbuyer's expert team of health professionals are highly trained in the management of back pain and spinal disorders. We understand the impact that these conditions have on daily life, and the importance of a wholistic approach to achieving good results.
Considering that your mattress can significantly affect the health of your spine, let's take a look at Australia's Best (Top 8) Mattresses for Back Pain in 2023:
Best mattresses for back pain
To help with your decision, we have summarised the key features of each of these mattresses below. We have also included links to our 'full reviews' as well as instructions on how to claim Bedbuyer's exclusive discounts!
At the end of this article, we also discuss some of the best ways to help reduce back pain. Please leave a comment (at the bottom of this article) if you have any questions about your back pain or mattress selection.
Please note: Due to the complex nature of many spinal conditions, Bedbuyer cannot guarantee that the following mattresses will help with back pain. Bedbuyer has recommended 'Australia's Top 8 Mattresses for Back Pain in 2023' based on our expert mattress assessment, clinical experience, and customer feedback.
---
1. Silent Night Onyx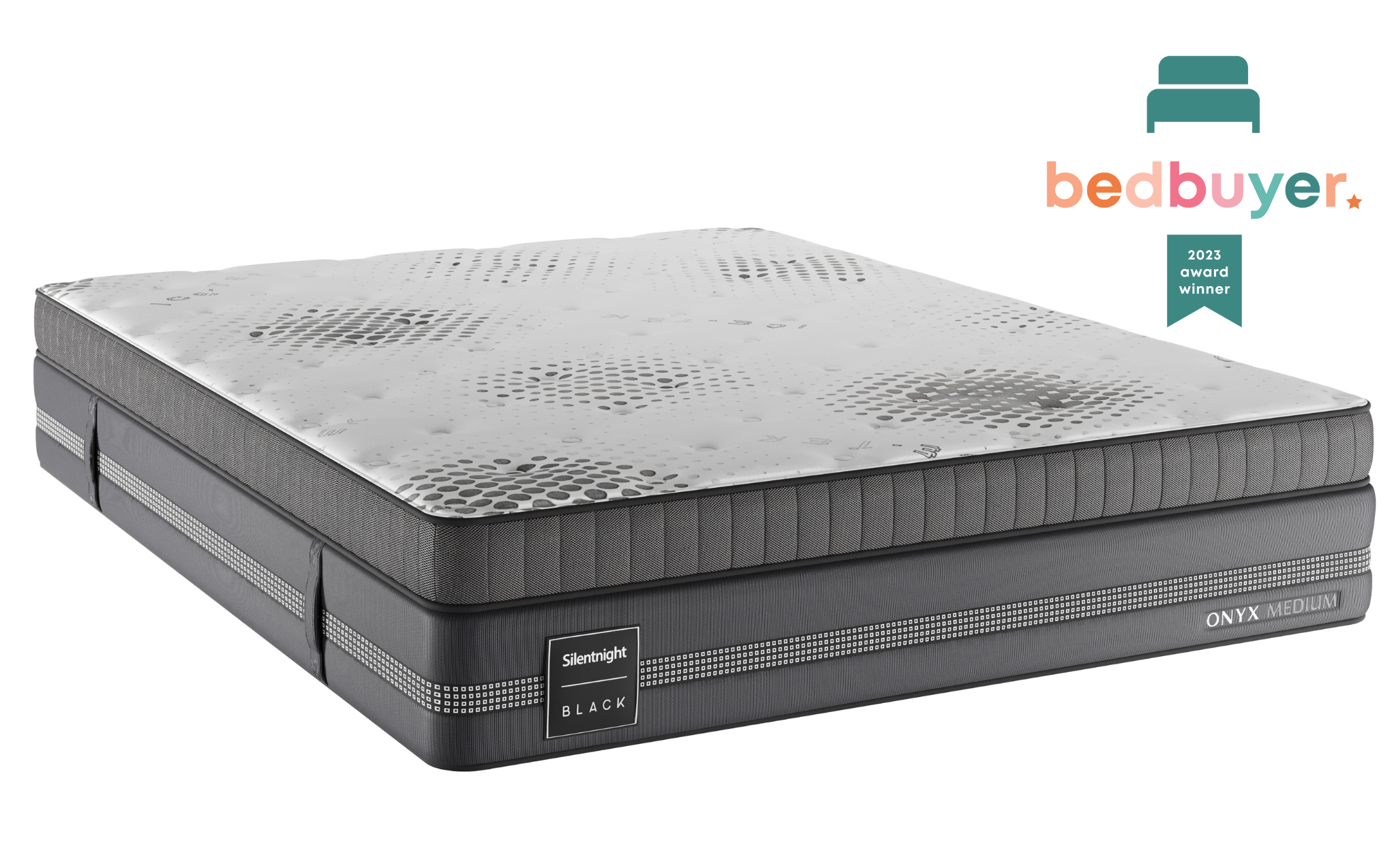 $2,501.63 (Queen)
The Silent Night Onyx has a sophisticated design and comes in a firm, medium, and plush option. It offers an exquisite balance of comfort and support, and is ideal for those who suffer from back pain.
Use code BUYONYX for best price
This mattress includes a top cover made from an exclusive 'ICE-TEK' cooling knit. This helps to maintain a cool and comfortable sleep temperature, also making this mattress suitable for hot sleepers. This fabric sits over a selection of premium foams, which provide lovely pressure relief.
The Silent Night Onyx contains a highly advanced spring system, namely its 10 Zone Silentpocket™ Dual Coil System. This spring unit offers outstanding back support and will accommodate people of all sizes.
Here is our full review (which includes a video review).
*To claim this price, mention 'Bedbuyer' at any Beds n Dreams store OR click SHOP NOW and use code BUYONYX at checkout. Delivery cost will vary depending on your location.
---
2. Dusk&Dawn Signature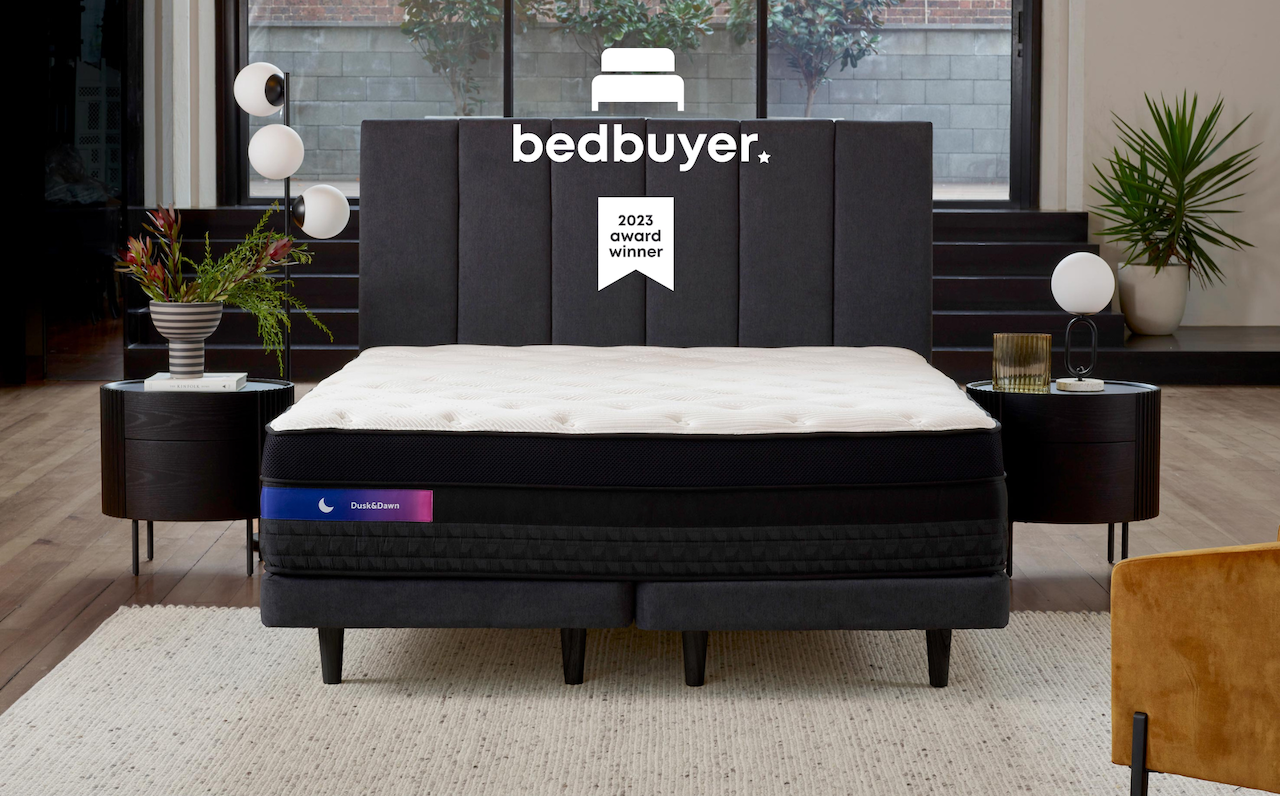 $2,599 (Queen)
The Dusk&Dawn Signature is a superb mattress that comes in a firm, medium version, and plush version. It is Australian made and its advanced construction offers a splendid balance of comfort and support. As you would expect, this makes it ideal for back pain sufferers.
Use code BEDBUYER300 for best price
The Dusk&Dawn Signature has a highly sophisticated comfort layer that includes graphite memory foam, and a 5 zone mini pocket system. This mattress comes with a 'free firmness adjustment'. Here is our full review (which includes a video review).
---
3. Sleep Republic Mattress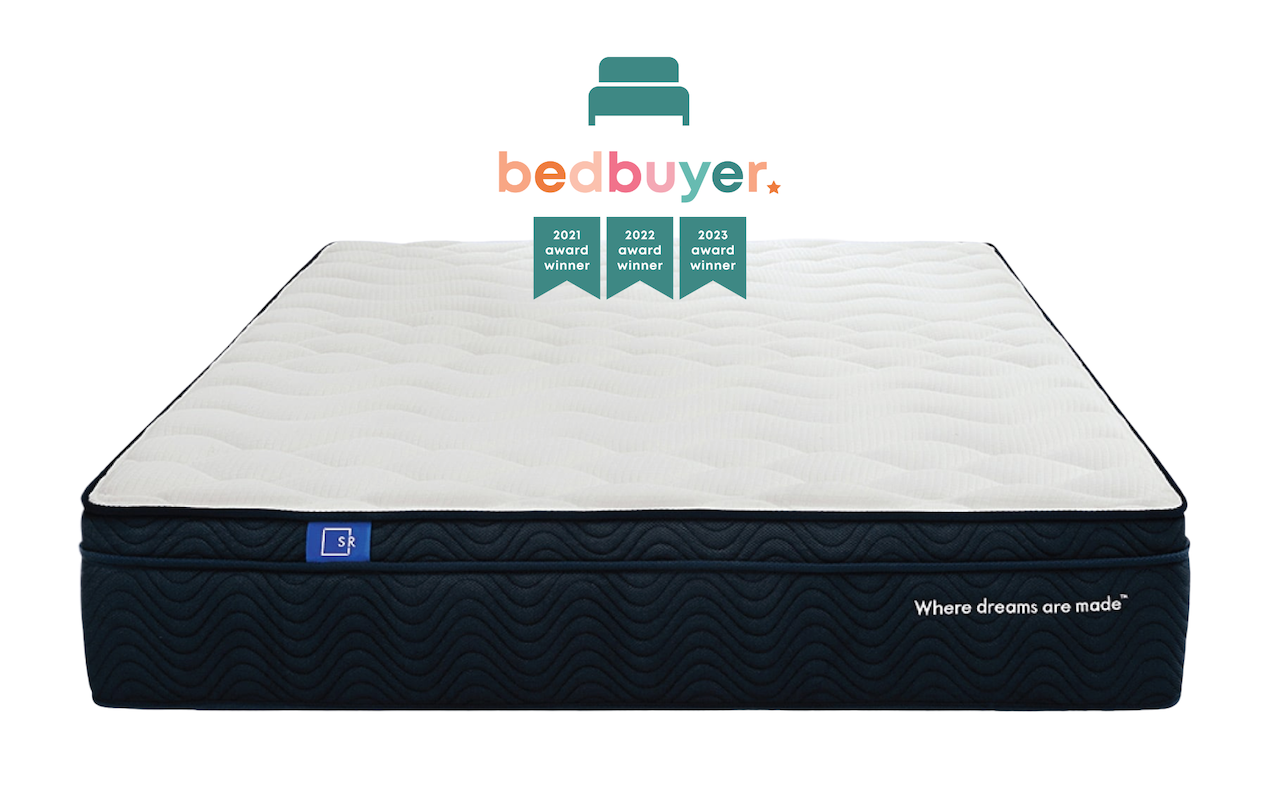 $1,119.20 (Queen)
The Sleep Republic Mattress represents outstanding value and it's also an excellent mattress to help with back pain. It is beautifully balanced with comfort and support, and comes with the peace of mind of a 100 night 'free trial period'.
Use code BEDBUYER20 for best price 
This mattress has 1,850 pocket springs (Queen size), more than twice that of a standard pocket spring mattress. This high spring count helps with body contouring and has very minimal partner disturbance. Here is our full review (which includes a video review).
---
4. Atlantis Mattress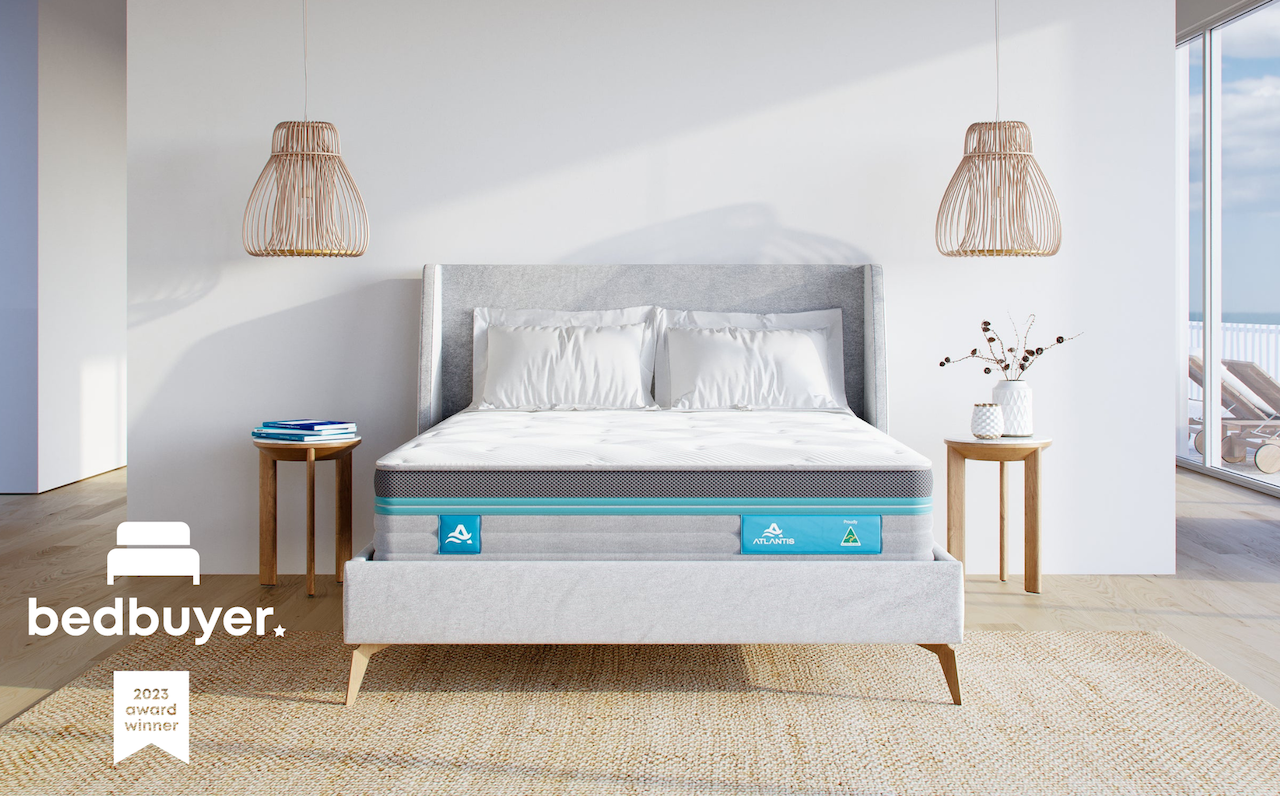 $1,699 (Queen)
The Atlantis Mattress is a market leader in terms of managing back pain. It has an impressive, customisable design that allows you to choose your preferred firmness level. It also Australian made and comes with a 100 night trial period.
Use code BEDBUYER200 to claim this price 
If you aren't satisfied with your initial firmness selection, you can request additional foam layers (at no charge) to adjust the firmness of your mattress. This can even be done on each side of the mattress to accommodate partners with different preferences. Here is our full review.
---
5. And Sleep Prime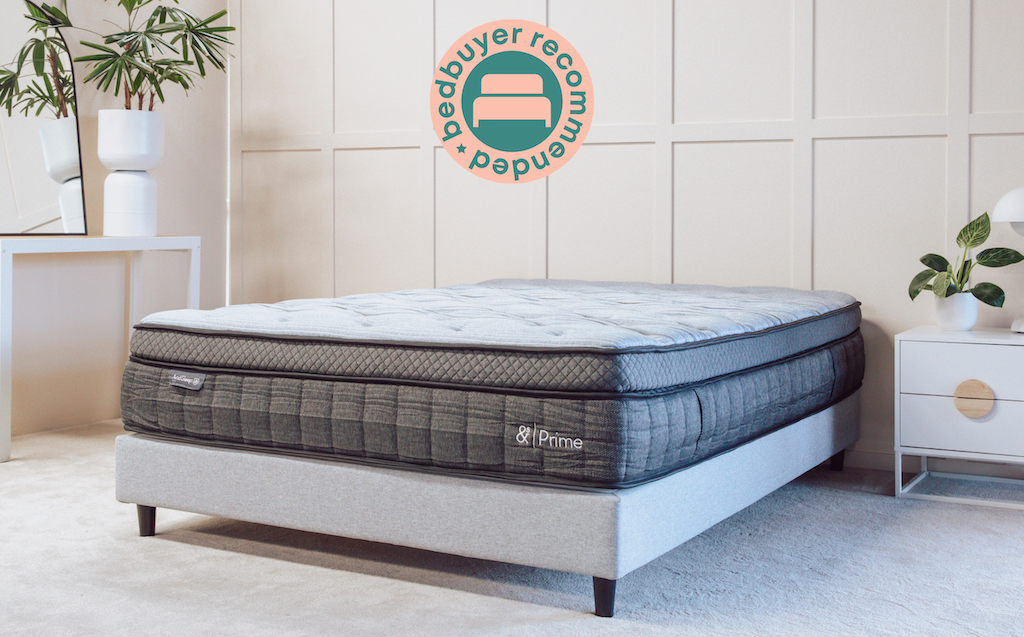 $1,079.70 (Queen)
The And Sleep Prime is ideal for back pain sufferers. It contains a comfort layer made from premium foams and its 'AdaptX Independent Spring System' provides supreme back support. It has specially designed for heavier people, and so will accommodate people of all sizes.
Use code BEDBUYER70 for best price 
This mattress comes with a solid 100 night trial period and a 15 year warranty. It is also well certified as non-toxic by two of the world's leading authorities in foam and fabric testing. Here is our full review.
---
6. Sleeping Duck Mattress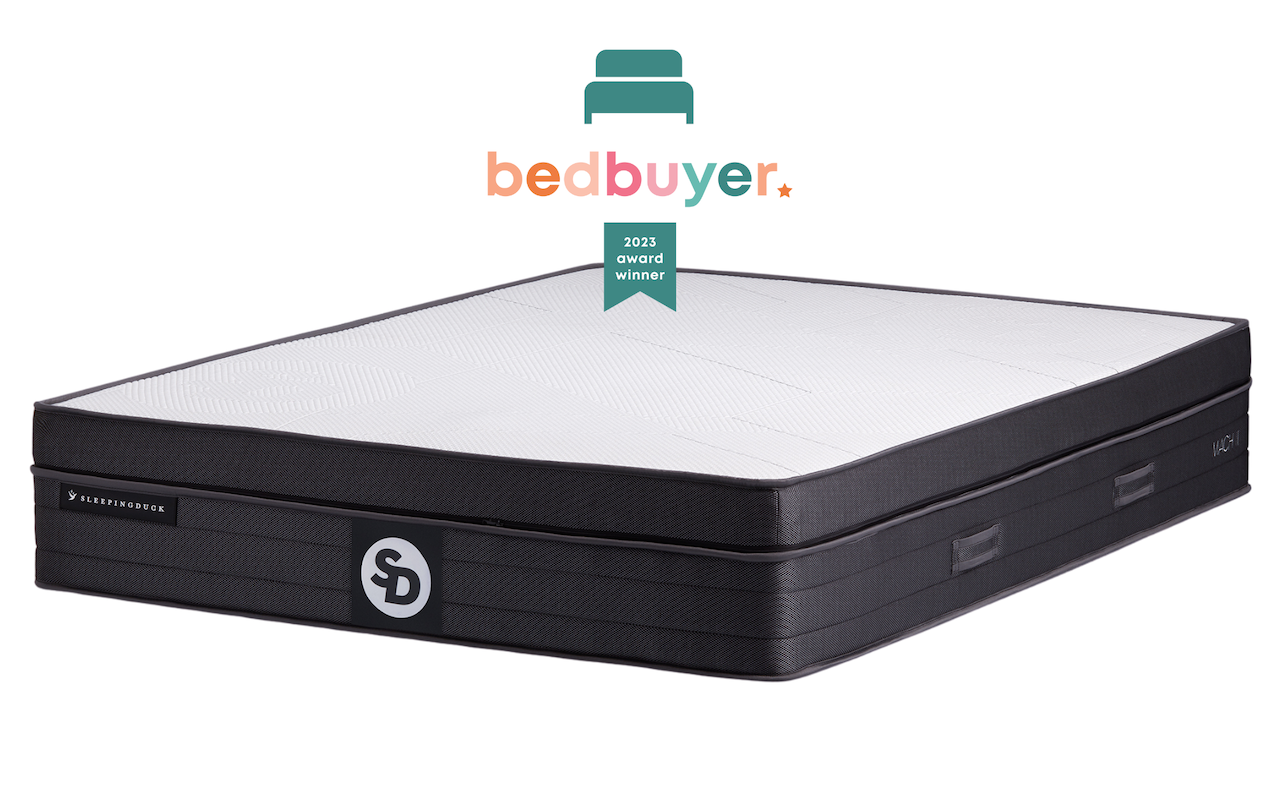 $1,649 (Queen)
The Sleeping Duck Mattress is an excellent mattress for those who experience back pain. It is highly 'customisable' meaning that you can adjust the firmness of the mattress to suit your exact needs.
This mattress uses layers of premium foams that sit over a multi-zoned pocket spring system. Sleeping Duck Mattress holds a worthy position in Australia's Best Mattress for Back Pain list. Here is our full review (which includes a video review).
---
7. Yinahla Classic Comfort
$2,841.75 (Queen)
The Yinahla Classic Comfort is a beautiful mattress that is solid and well built. It is Australian made and is highly certified as eco-friendly and non-toxic.
Use code BEDBUYER25 for best price
This mattress is ideal for back pain sufferers as it absorbs body weight very nicely, but still maintains a healthy spinal position. It has one of the best spring systems on the market, and should suit people of all sizes. Here is our full review (which includes video review).
---
8. Noa Luxe Mattress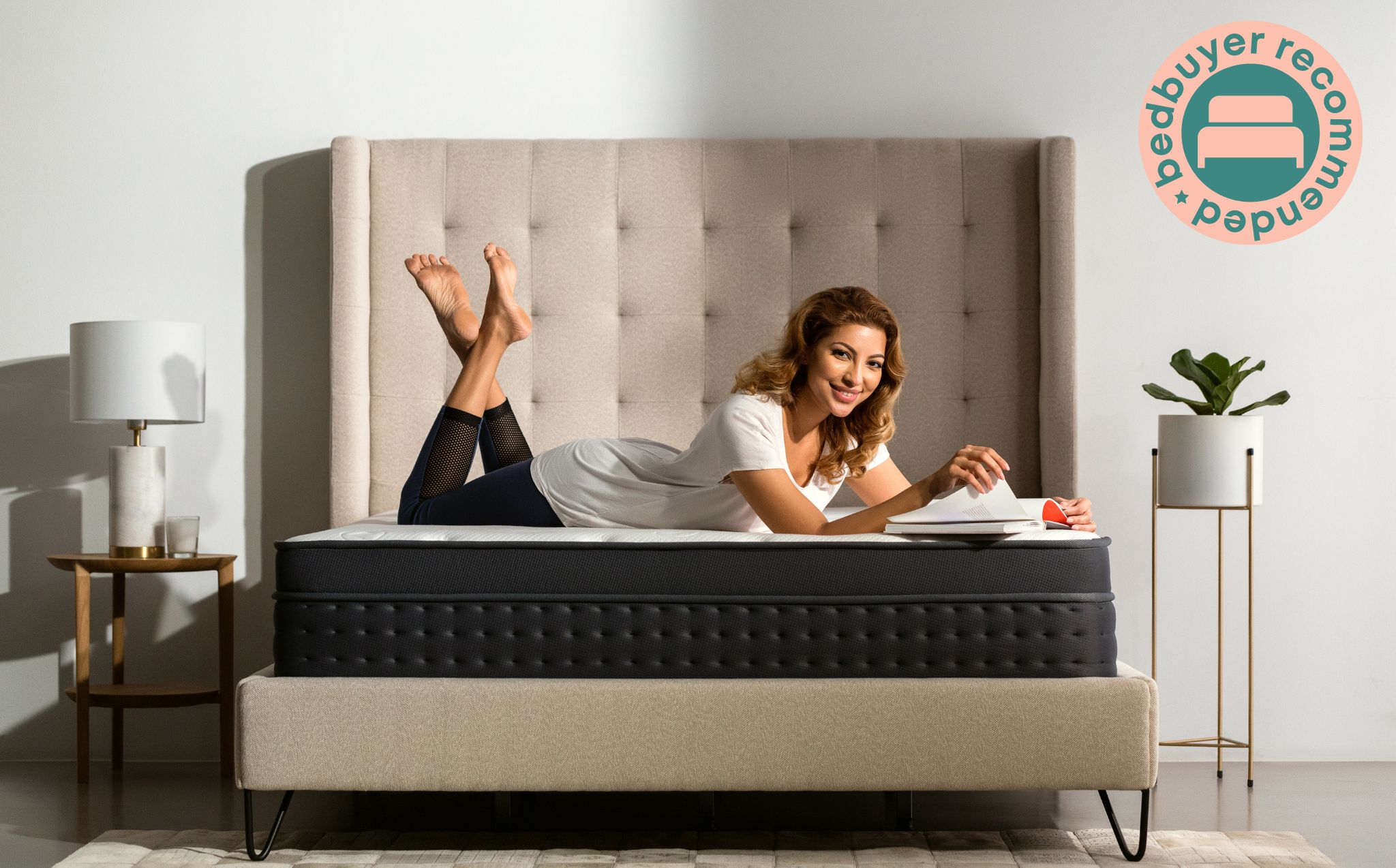 $1,099 (Queen)
The Noa Luxe Mattress forms the flagship model in the Noa mattress range that also includes the entry level Noa Lite and the mid range Noa Mattress. Its construction is well suited for relieving back pain, and it round out our best mattress for back pain list.
The Noa Luxe has a refined comfort layer that includes a layer of micro-coils, designed to help with body contouring. Its 5-zone pocket spring system offers excellent back support and it comes with a handy 10 year warranty. Here is our full review which includes a video review.
---
Managing your back pain
Posture
Maintaining a healthy spinal posture is hugely important to preventing and reducing back pain. The position and posture of your spine will be influenced by what you do regularly. For example, if you sit at a desk a lot and your chair is in a bad position, this will likely contribute to poor posture and back pain.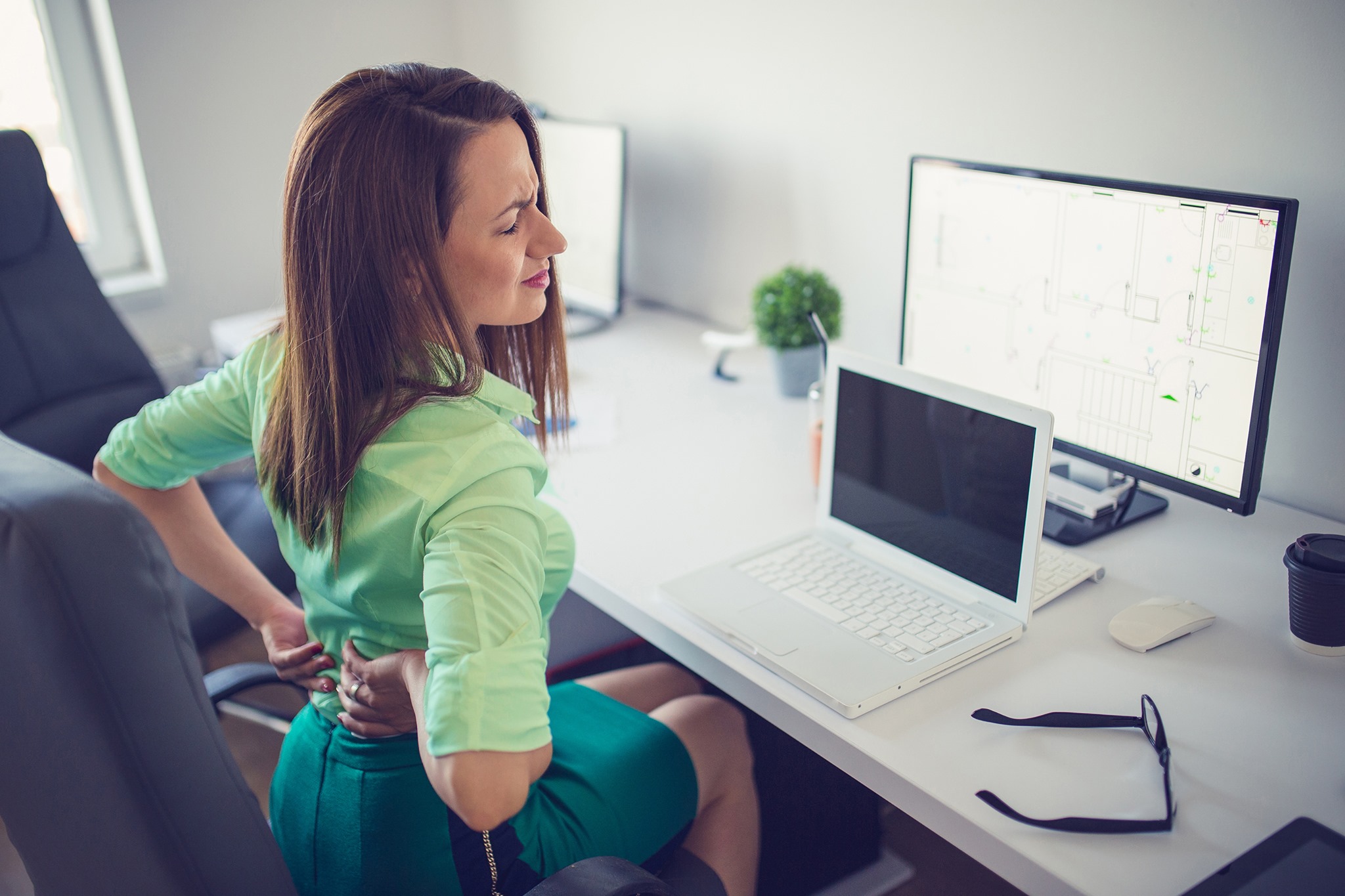 If you're experiencing regular back pain, have a think of the positions that may be placing abnormal stress on your spine. Once you've identified these positions, see if you can work at changing or correcting these positions.
Activity modification
Back pain can sometimes be caused by just one specific activity. There are certain movements or exercises that may irritate your back to the point of causing pain. Reducing back pain can be as simple as avoiding or altering these activities.
For example, the way that you lift your kids may be placing abnormal load on your spine. Changing this movement to incorporate your leg muscles may be all that is needed to significantly reduce your back pain.
Stretching and strengthening
Stretching and strengthening your back can certainly help with back pain.
Regularly stretching of your spine and back muscles will improve flexibility, making it far more adaptable to activities of daily living. On the other hand, a tight, inflexible spine may limit your ability to perform normal tasks, and may leave you more prone to pain and injury.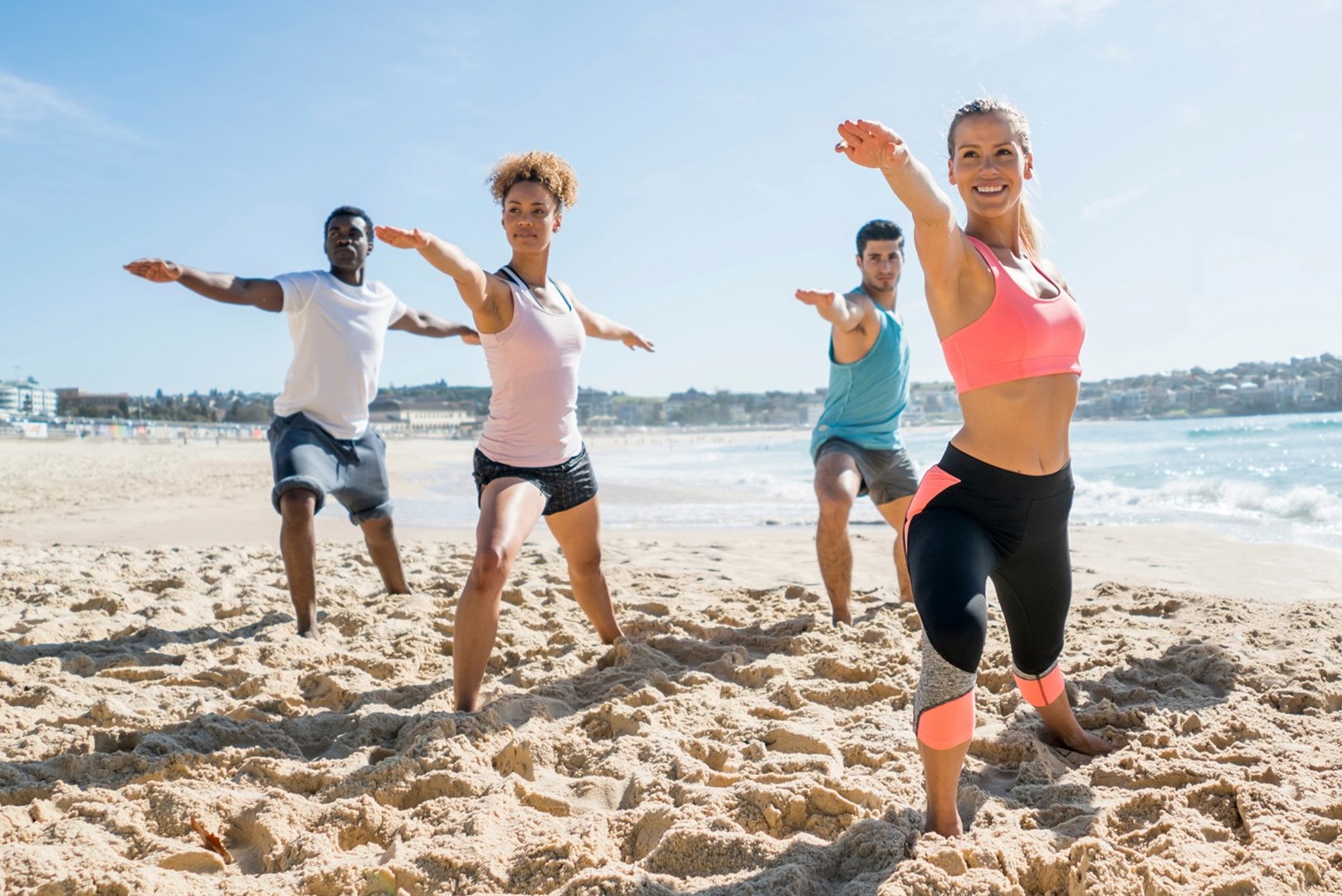 Strengthening the joints and muscles of the spine is another great way to prevent and manage back pain. Strong, stable back muscles will help to accommodate the loads and movements of everyday life.
Strengthening programs are best tailored to your specific needs. A physiotherapists and exercise physiologists are well positioned to structure a strengthening program for your spine.
Chiropractic
Chiropractic is based on the principle that a healthy functioning spine is at the core of good health. Chiropractors today use a variety of different hands on treatment methods to help reduce pain and help the spine to work at its best.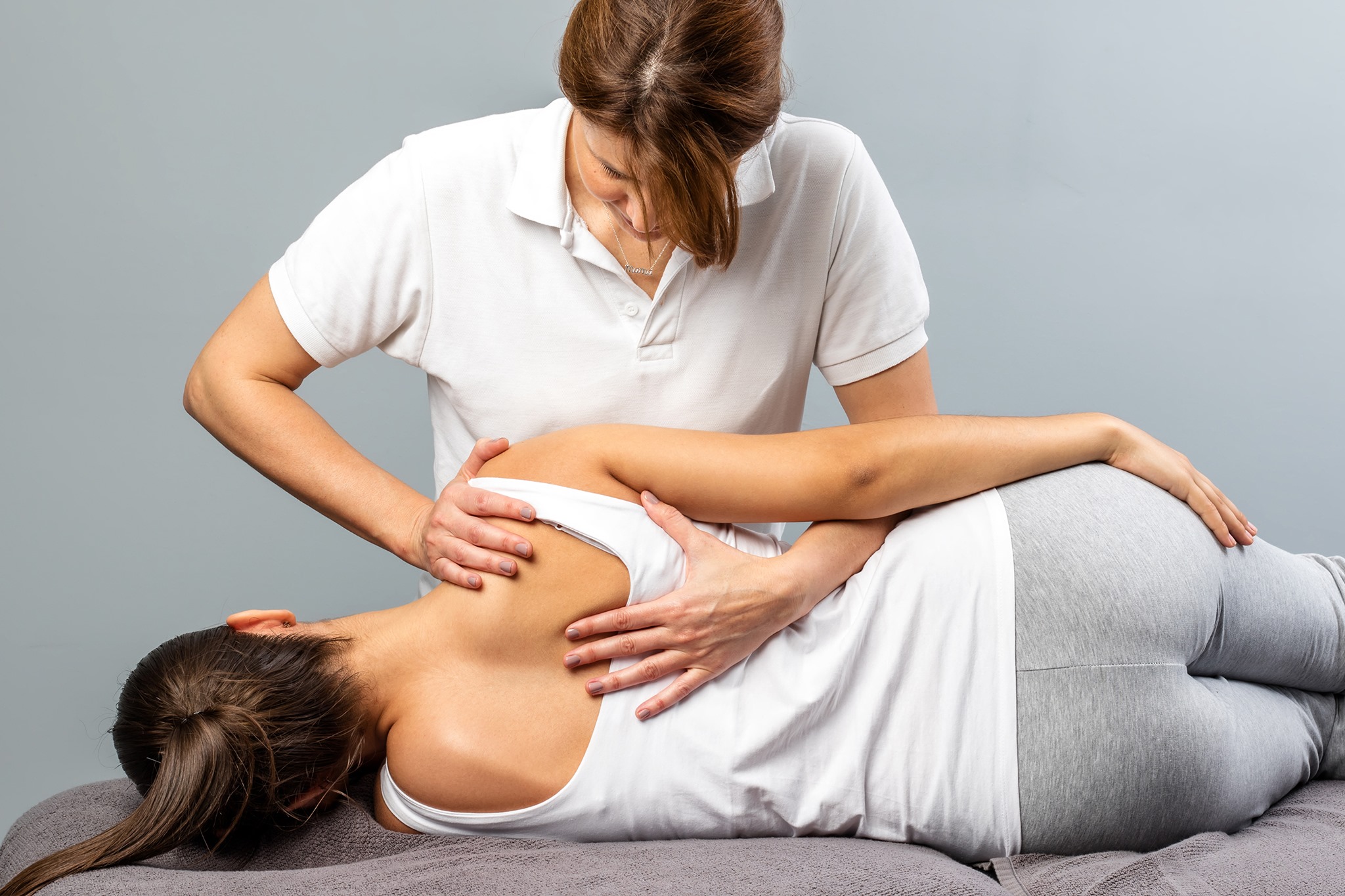 As part of their treatment approach, chiropractors use spinal adjustments, soft tissue treatments, rehabilitation programs, and lifestyle advice to enhance spinal function. To find your nearest chiropractor, visit the Australian Chiropractors Association (ACA) website.
Physiotherapy
Physiotherapists focus on the treatment and recovery of pain and injury. They are skilled in many different rehabilitative methods such as strengthening, stretching, and lifestyle advice.
Physiotherapists work in a number of different health settings such as private practice, hospitals, and high level sport. To find your nearest physiotherapist, visit the Australian Physiotherapy Association (APA) website.
---
So there you have it, Australia's Best Mattress for Back Pain list in 2023, along with a summary of how you can help manage your spinal dysfunction.
If you would like to read further, check out our Complete Buyer's Guide for buying a new mattress in 2023. This contains all the information you will need before buying a new bed!
If you have any questions about purchasing a mattress, or want some advice relating to your back pain, leave a comment below or contact us. Our team is standing by!
---
Bedbuyer is Australia's largest bedding website and leading independent mattress review group. To read our disclosure and disclaimer statement, click here.