One of the most common positions that Australians sleep in, is on their side. Understandably, one of the most frequent questions that we get asked is, what is the best mattress for side sleepers?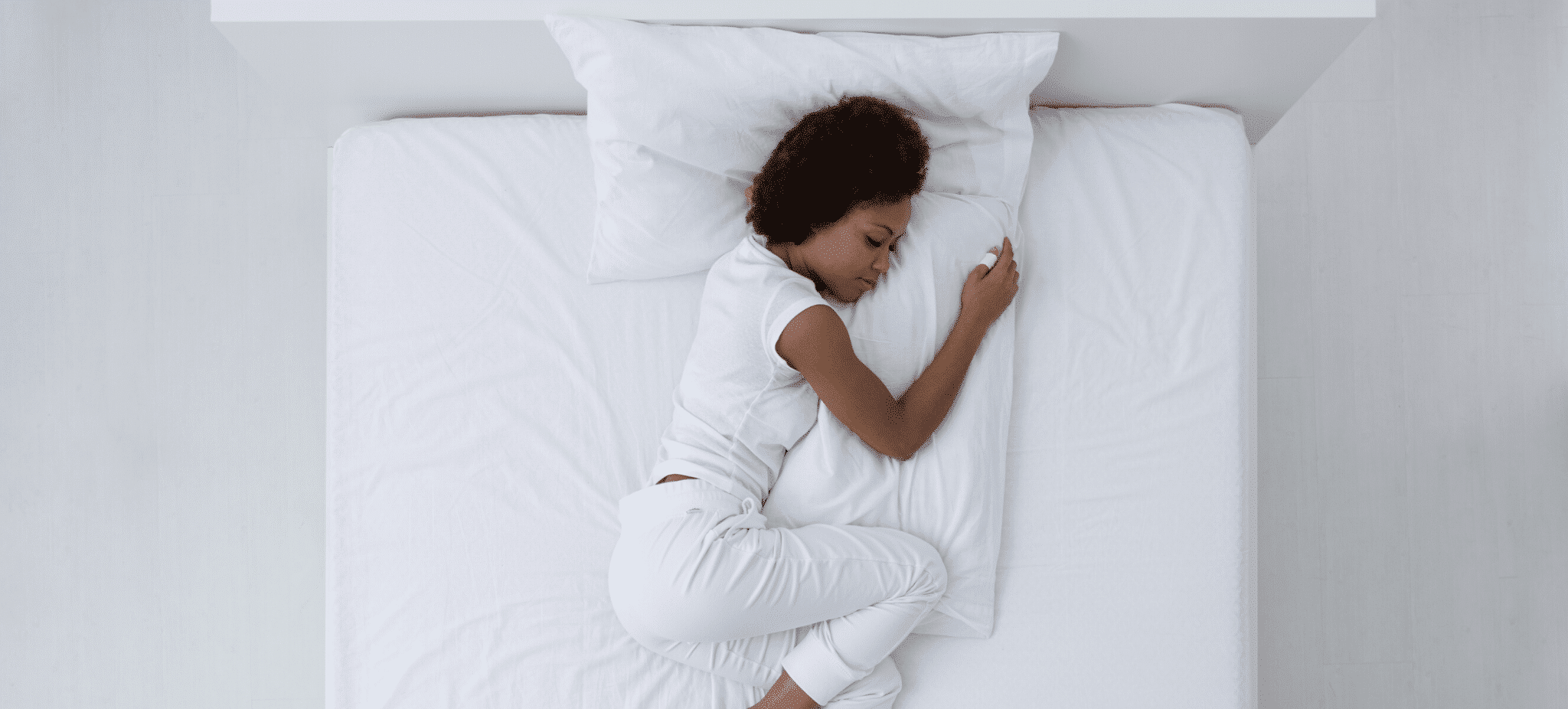 Is side sleeping common?
The simple answer is yes – side sleeping is very common. In fact, according to a recent Bedbuyer survey (of over 1,000 people), the single most preferred position that Australians sleep in is on their side.
Back sleeping is also common, but as you can see from the graph below, it seems clear that 'side lying' is the most popular sleeping position among Aussies.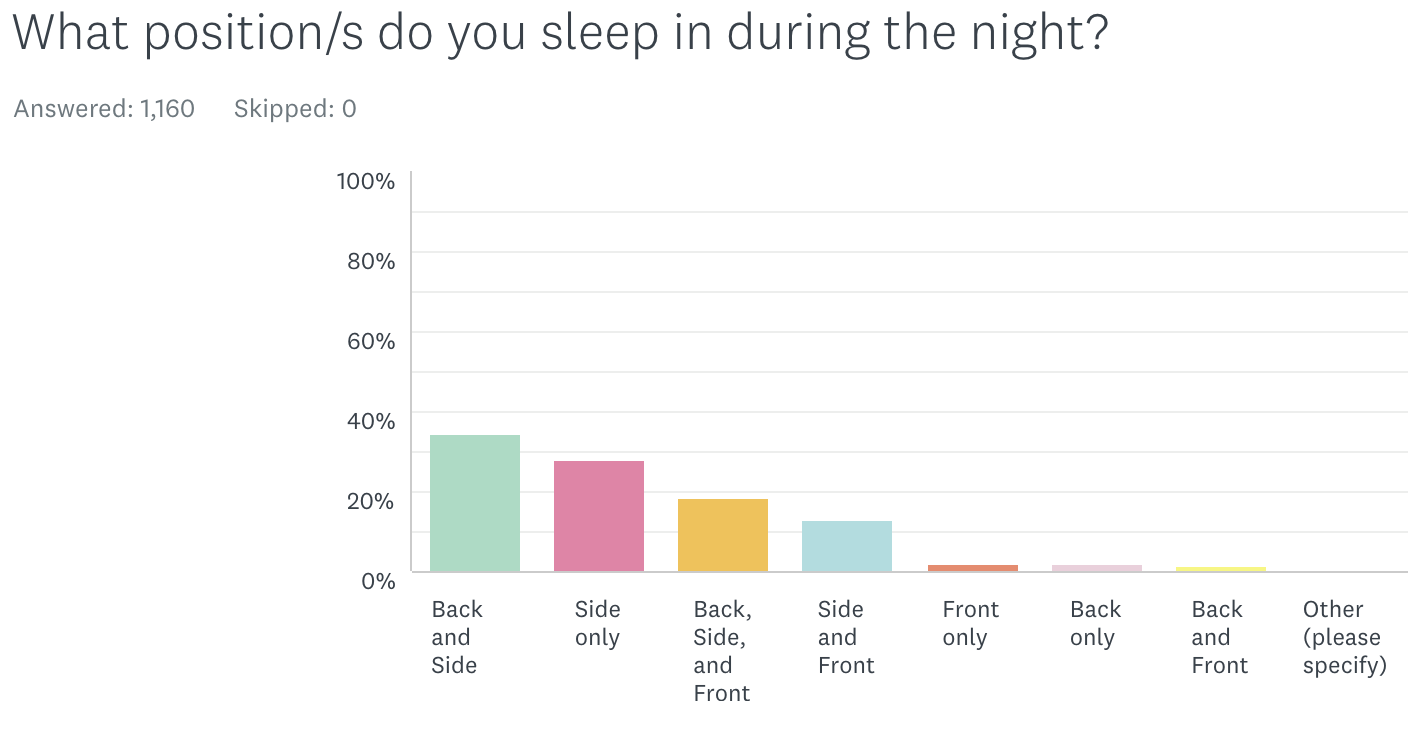 Chiropractors, physiotherapists, and other health professionals often recommend side sleeping as the best sleeping position for rest and recovery. Left side sleeping may also help with digestion and healthy bowel movement.
Ultimately though, the most optimal sleeping position/s will vary between individuals. This will depend on bed size, personal preference, comfort, and/or back pain. Some health conditions or post surgical situations may even require an individual to be seated upright during sleep.
Choosing a mattress for side sleepers
When we discuss the best mattress for side sleepers, it needs to have a nice level of pressure relief through the shoulders, hips, and pelvis. A mattress that is too firm, may cause pain or discomfort through these areas (in the side lying position).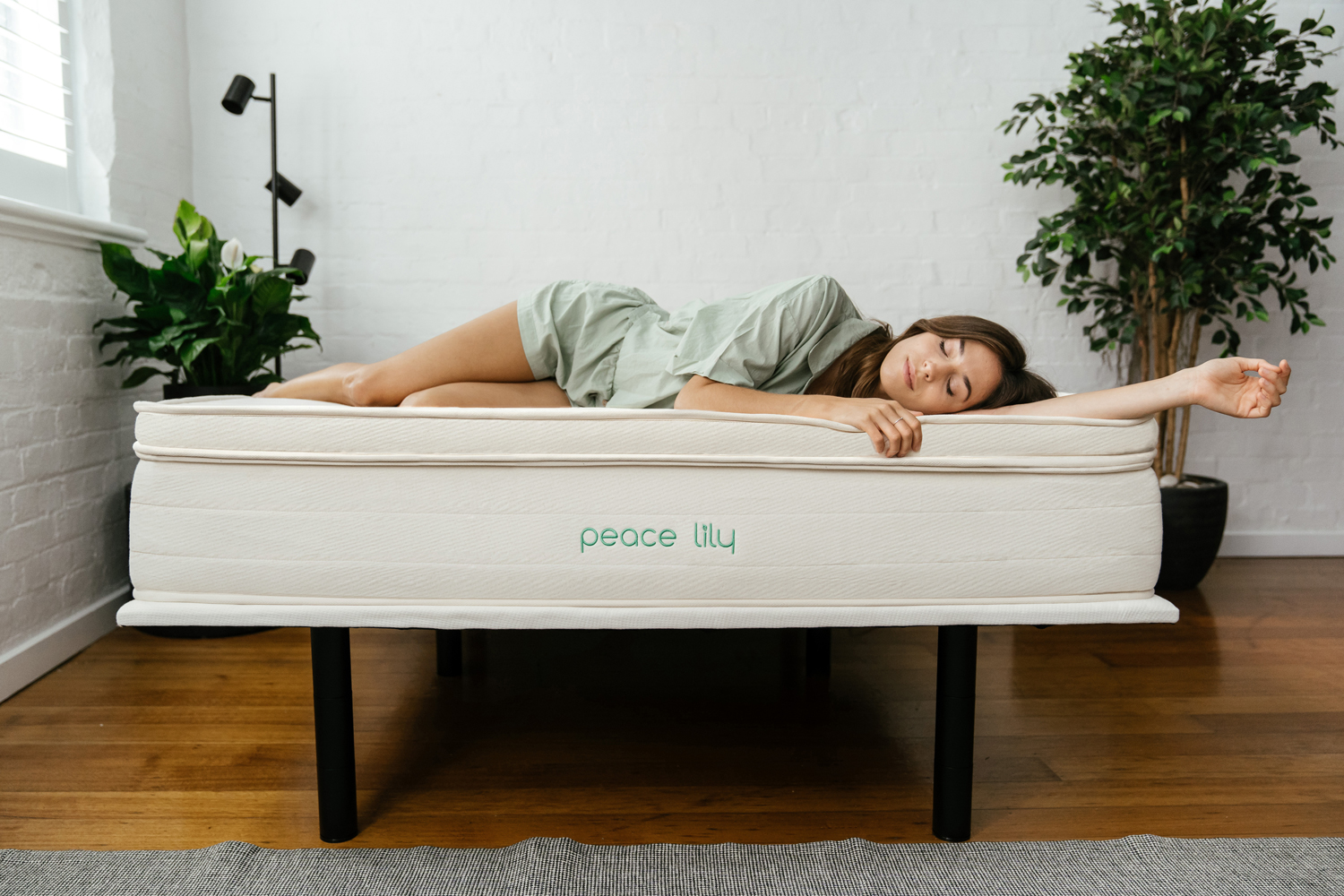 Peace Lily Mattress (with Plush Topper)
In terms of 'firmness', side sleepers may choose a mattress that is classed as soft, medium-soft, medium, or even medium-firm. Preferred firmness levels will vary depending on the individual, but as a general guide, side sleepers should avoid 'firm' or 'extra firm' mattresses.
Australia's mattress experts
Bedbuyer™ is Australia's largest sleep and bedding resource. Our expert team of health professionals have tested over 1,600 mattresses and have compiled top product lists such as this one below!
Here is our best mattress for side sleepers list in 2023:
Australia's best mattresses for side sleepers
To make your decision easier, we have discussed the key features of each mattress below. We have also included links to our 'full reviews' (some of which include a video review), and instructions on how to claim our exclusive discounts!
Please leave a comment (at the bottom of this article) if you have any questions about this article or your mattress selection. Our team is happy to help!
---
1. Macoda Mattress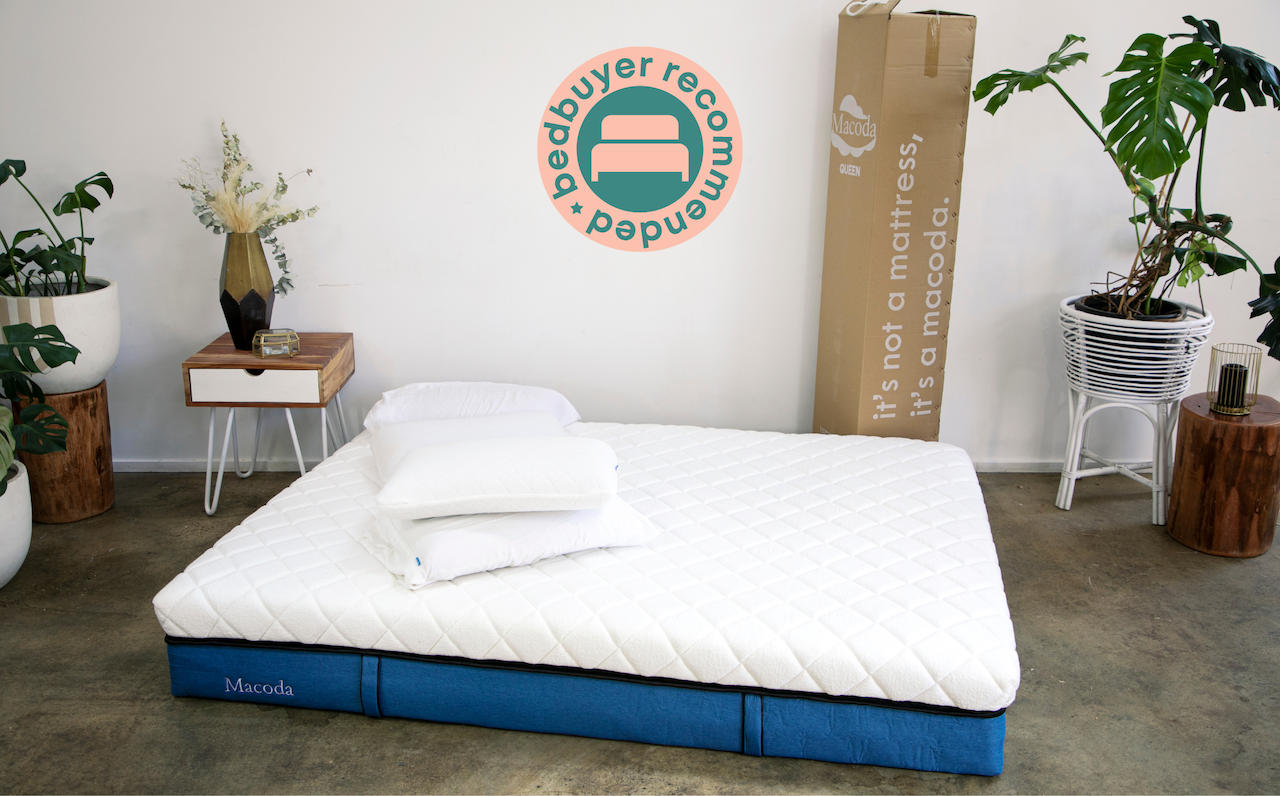 $1,050 (Queen)
The Macoda Mattress has a lovely medium-soft feel and would most side sleepers very well. It is perhaps the most comfortable mattress in the online market, and offers soft and smooth pressure relief in the side lying position.
Use code BEDBUYER250 for best price
This mattress also has an innovative design that allows you to adjust the firmness by flipping the comfort layers on the top. This gives you the flexibility to choose what sleeping surface suits you best. Here is our full review.
---
2. Atlantis Mattress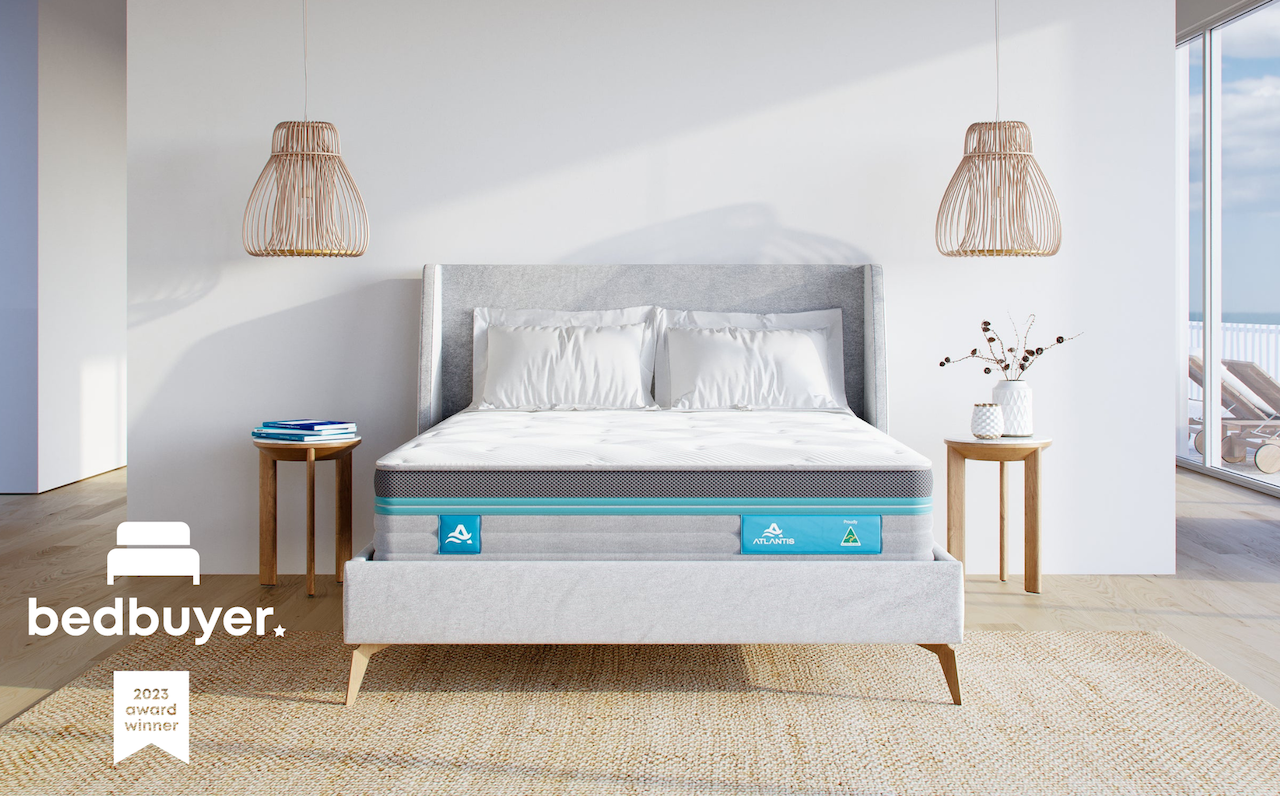 $1,699 (Queen)
The Atlantis Mattress is one of the most comfortable mattresses on the market, and is a beauty for side sleepers. Its Breez-flow quilting and comfort foams should accommodate almost all side sleepers, and its 'Contour Support Foundation' spring system provides excellent support.
Use code BEDBUYER200 for best price
Perhaps one of the main features of this mattress is its customisable design. This allows you to choose your preferred firmness level, helping you to achieve the perfect level of comfort. Here is our full review.
---
3. And Sleep Luxor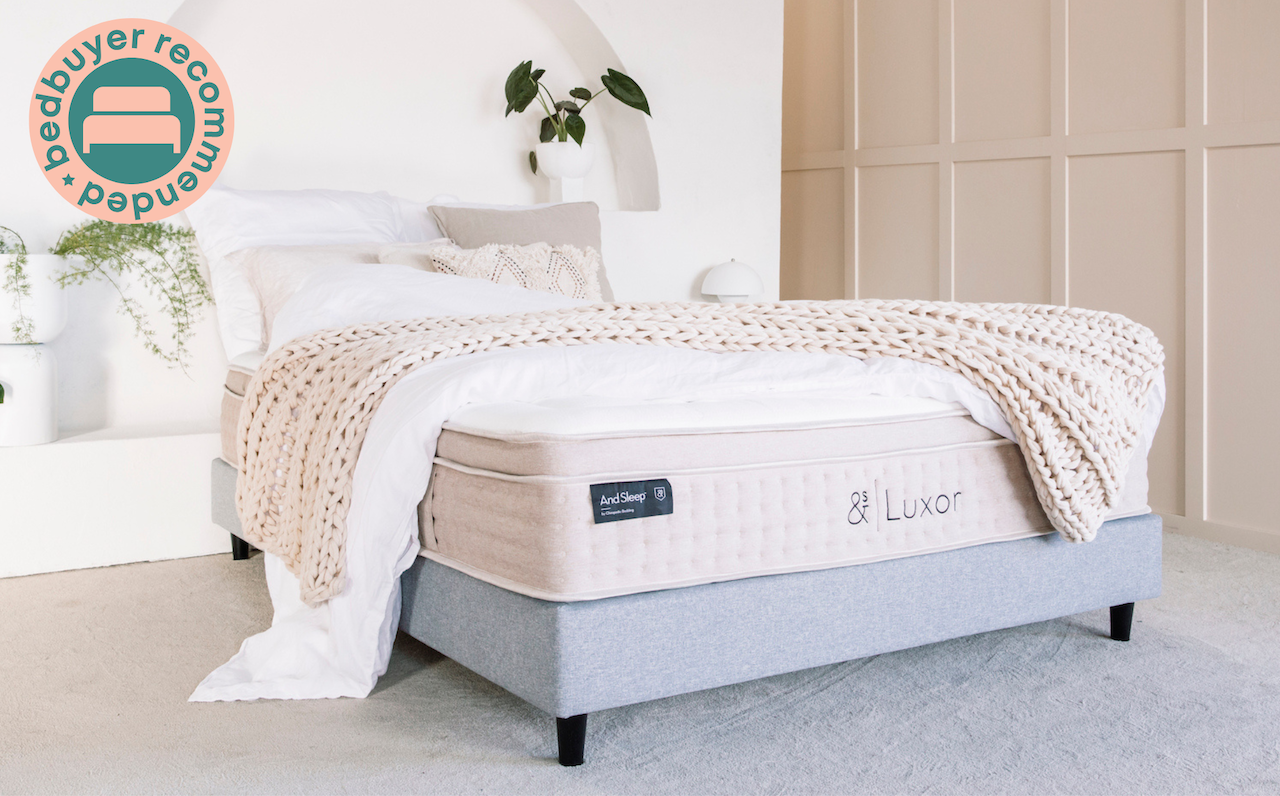 $1,299.35 (Queen)
The And Sleep Luxor holds a worthy position in our best mattress for side sleepers collection. It uses a Tencel fabric and Dacron (polyester) fibre top cover that feels smooth and soft. This sits over multiple layers of comfort foams that include gel memory foam and natural latex.
Use code BEDBUYER35 for best price
This mattress has a lovely, medium feel and would be ideal for most side sleepers. It also comes with a 100 night trial period and a 10 year warranty. Here is our full review.
---
4. Peace Lily Mattress (with plush topper)

$2,148 (Queen)
The Peace Lily Mattress is made with 100% natural latex and comes with a matching topper (sold separately). This plush topper provides a beautiful comfort layer and has an abundance of pressure relief – perfect for side sleepers.
The topper can also be removed to reveal a firm or medium feel, making this mattress very versatile. This mattress is also well certified as non-toxic so you can feel safe bringing it into your home. Here is our full review.
---
5. Dusk&Dawn Signature

$2,599 (Queen)
The Dusk&Dawn Signature (Medium or Plush) is splendid mattress that is ideal for those who sleep on their side. It is Australian made, and its advanced construction includes a 'Comfort-Stretch Premium Fabric', a Dusk-Air Tech layer, and graphite memory foam.
Use code BEDBUYER300 for best price
This flagship option in the Dusk&Dawn range, uses a sturdy 'ISO Coil' 5 Zone Pocket Spring System. This will accommodate people of all sizes and provides excellent spinal support. Here is our full review which includes a video review.
---
6. And Sleep Supreme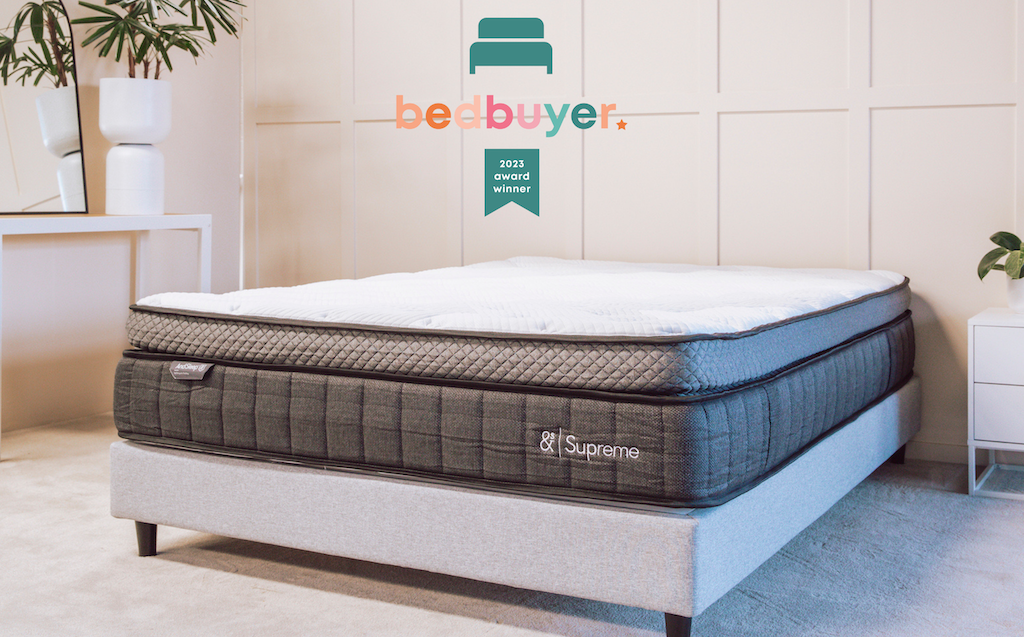 $1,399.60 (Queen)
The And Sleep Supreme is an excellent mattress that offers lovely pressure relief in the side sleeping position. Its comfort layer includes a collection of premium foams that includes gel infused memory 'Airflow-foam', and 'Bounce-Foam'.
Use code BEDBUYER60 for best price
The combination of these layers offers plenty of pressure relief, and is lovely to sleep on. It also uses a sophisticated 'AdaptX Independent Spring System' which responds dynamically to all body types and weights. Here is our full review.
---
7. Silent Night London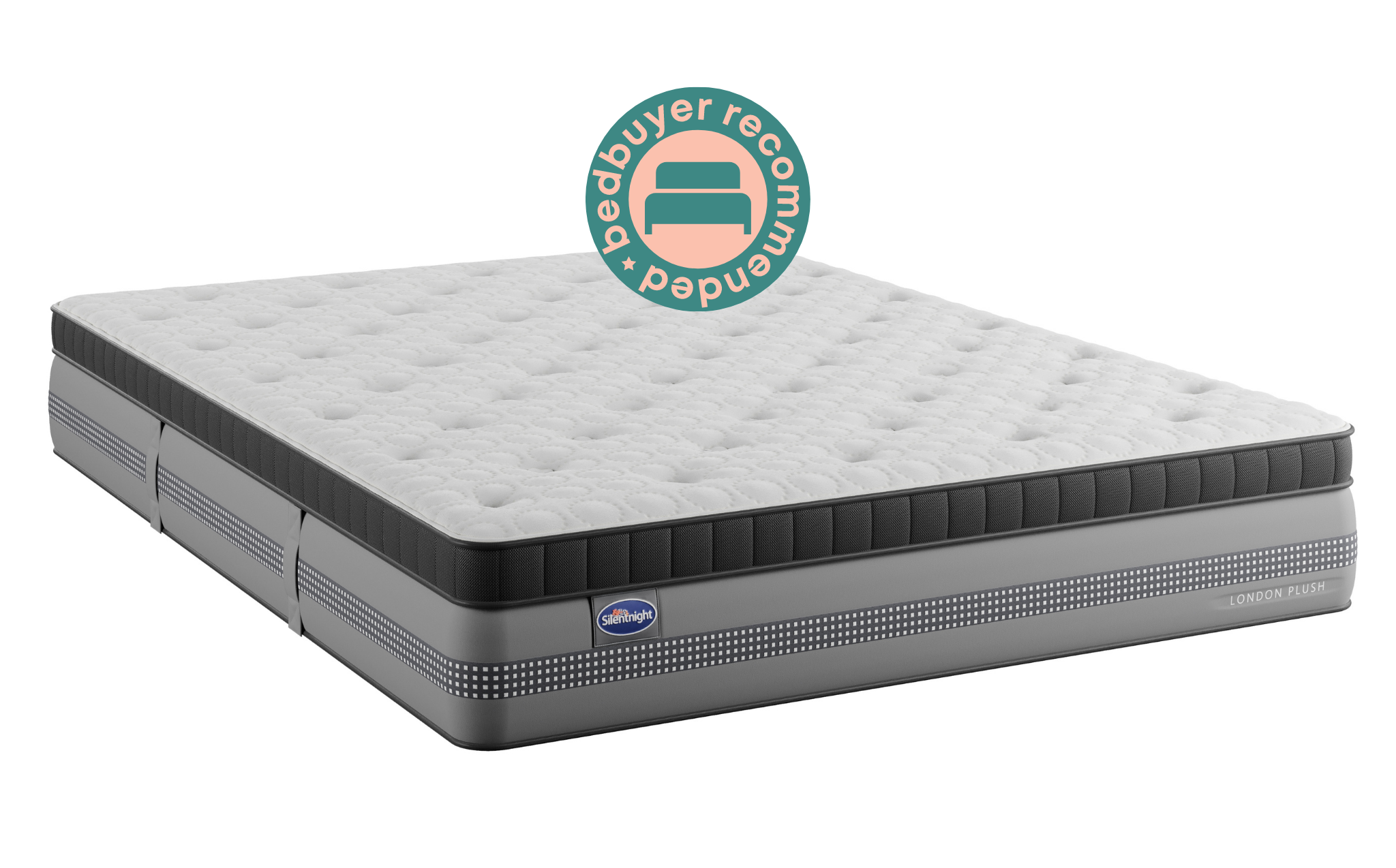 $1,803.23 (Queen)
The Silent Night London (Plush) has a beautifully 'light' and comfortable top layer which offers very nice pressure relief. It also maintains a healthy spinal posture and therefore this is an outstanding mattress for side sleepers.
Use code BUYLOND for best price
This mattress includes an Australian made knit fabric cover that is designed for breathability. This cover sits over a layer of cool gel memory foam and various comfort foams. Here is our full review.
*To claim this price, mention 'Bedbuyer' at any Beds n Dreams store OR click SHOP NOW and use code BUYLOND at checkout. Delivery cost will vary depending on your location. If you have any questions about pricing, comment below or please contact us.
---
8. Yinahla Copper Gel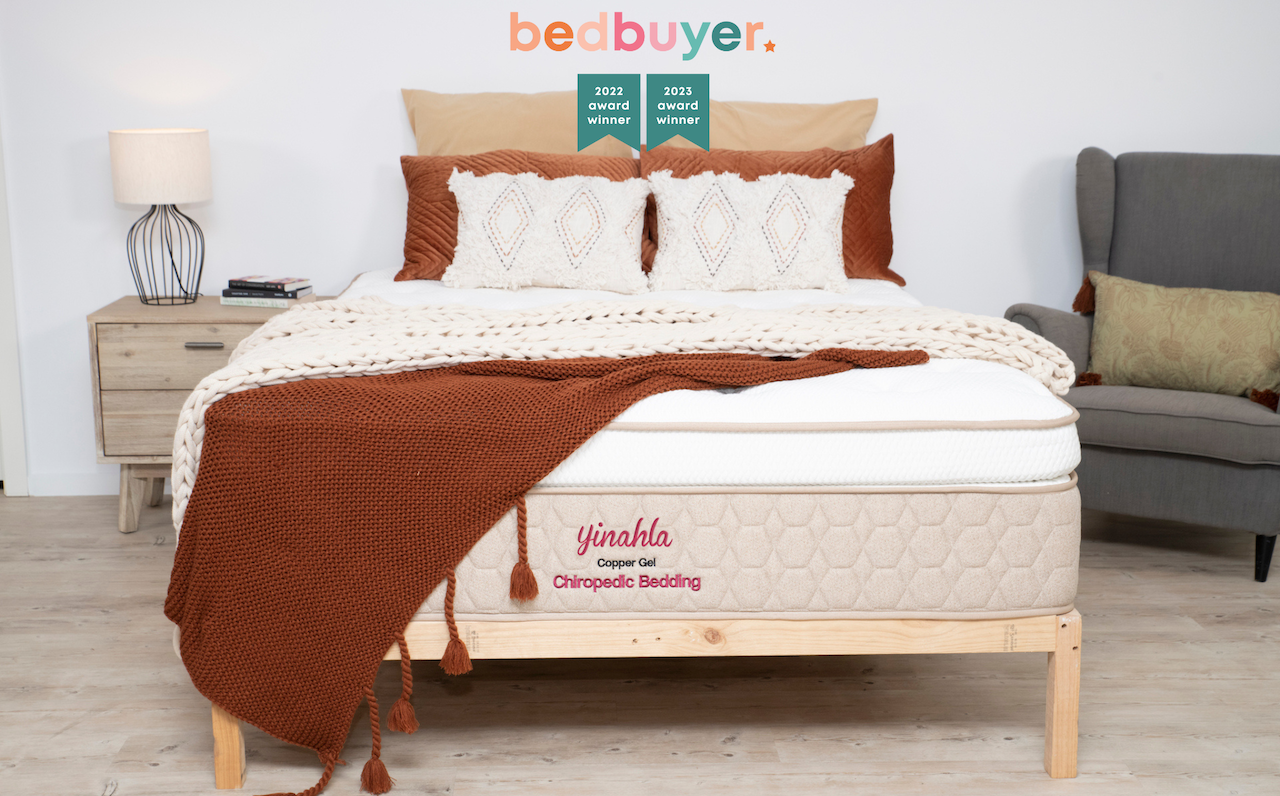 $3,246.75 (Queen)
The Yinahla Copper Gel has a comfort level that is simply divine. It is an ideal mattress for side sleepers and comes with the highest levels of quality, comfort, and refinement. This magnificent mattress forms the softest option in the award winning Yinahla range.
Use code BEDBUYER25 for best price
This mattress includes a 50mm layer of 'Copper Gel' foam in its comfort layer. Copper Gel foam is a new technology in mattresses that aims to improve comfort and temperature regulation. Along with a layer of premium Dunlop foam, this comfort layer offers plenty of pressure relief for side sleepers. Here is our full review (which includes a video review).
---
So there you have it! After conducting over 1,600 mattress reviews, Bedbuyer gives you Australia's Best Mattress for Side Sleepers list in 2023! If you have any queries about your mattress purchase, leave a comment below or contact our friendly team. We are here to help!
---
Bedbuyer is Australia's largest bedding website and leading independent mattress review group. To read our disclosure and disclaimer statement, click here.