Noa Mattress Review
The Noa Mattress forms the mid-range option in Noa's mattress range. It is nicely balanced with comfort and support, and offers excellent value.
The Noa Mattress can be conveniently ordered online through the Noa website. Noa has a well established delivery system and can deliver to most places in Australia within 4-5 days (please see delivery times and prices below).
The box arrived in good condition and the mattress was easy to remove from its box and packaging. We allowed it to decompress for 24 hours before we conducted our testing. You can get a really good look at this mattress in our video review here:
The Noa Mattress presents nicely with a clean, simple look. Its top comfort layer consists of a hand-tufted Tencel fabric cover which feels smooth, and comfortable. This Tencel cover sits over layers of premium latex, gel infused memory foam, and an adaptive 'transition' foam.
It is nicely balanced with comfort and support, and offers excellent value.
The combination of these comfort layers works to perfection, and offers smooth pressure relief in all sleeping positions. Based on our testing, our team rated it as a medium-firm feel and a 6.5 / 10 on the firmness scale (with 10 being the firmest):

Sitting below this comfort layer is Noa's signature pocket spring system that feels solid yet responsive. This spring unit offers excellent spinal support and should accommodate people of all sizes. The mattress also isolates sleep movements well, so partner disturbance is minimal.
The mattress contains strong side handles which makes carrying and manoeuvring much easier. The Noa Mattress also has a 9cm thick layer of high density foam around its perimeter. This gives good edge support and is possibly the best foam encasement in the mattress in a box market.

The Noa Mattress is very well certified as non-toxic, so you can be sure it's safe to bring into your home. It has a solid 100 night trial period, and a 15 year warranty, giving you plenty of peace of mind.
This mattress is available in 5 sizes (king, queen, double, king single, and single size) so it should accommodate most sleeping situations. Here are Australia's standard bed (mattress) sizes in 2020.
Final verdict
The Noa Mattress is a great mattress and a steal for under $800. It has a nice combination of comfort and support, and comes with an impressive warranty.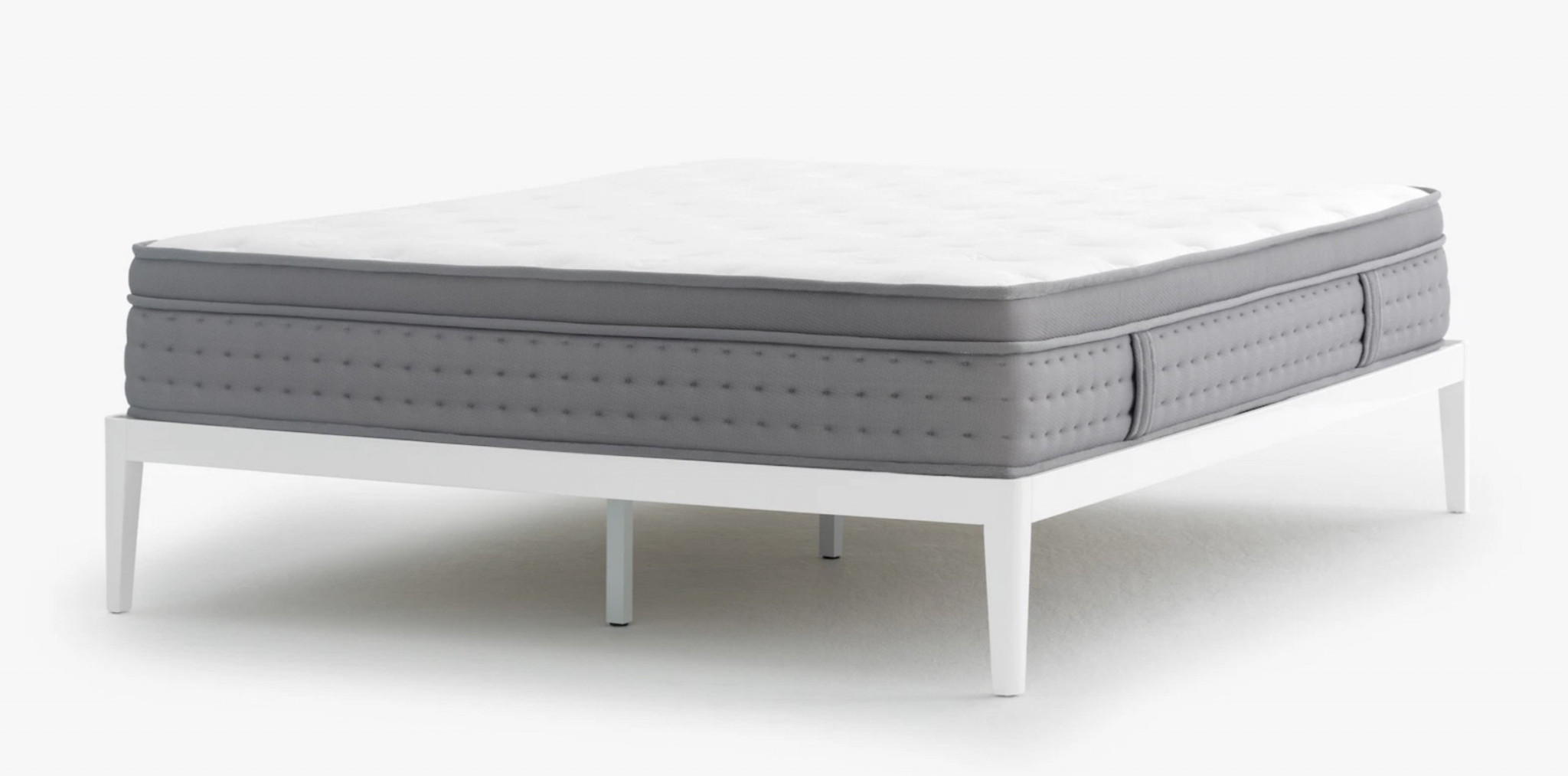 Here are our ratings for each category:
| | |
| --- | --- |
| Comfort | |
| Spinal Support | |
| Build Quality | |
| Partner Disturbance | |
| Value for Money | |
Did you know? The Noa Mattress made it into Australia's Top 10 Mattress in a Box for 2020.
If you have any questions about this mattress, leave a comment below or don't hesitate to contact us!
*Click SHOP NOW and your $300 discount will be automatically applied at checkout. If you have any questions about this coupon, please contact us.
---
In a nutshell 🥜
Australia's 'Best Bang for Buck' Mattress in a Box 2020

Outstanding value

Certified as non-toxic

100 night free trial

Click SHOP NOW and your $300 discount will be automatically applied!
---
Recommended Retail Prices
King Mattress: $1199
Queen Mattress: $1099
Double Mattress: $999
King Single Mattress: $899
Single Mattress: $799
*Click SHOP NOW and your $300 discount will be automatically applied at checkout. If you have any questions about this coupon, please contact us.
---
Trial Period
100 nights
Returns
Upon receiving your brand new Noa Mattress, you'll have a 100 nights to try it out in the comfort of your own home. If it's just not right for you, let us know during the trial period and we'll coordinate a free return and full refund (limit of one (1) per household). For more information on our mattress return policy, please click here.
Warranty
15 years
Delivery Times
Orders for in stock items typically ship within 2-5 business days (excluding public holidays). For more information on deliveries, please click here.
We're proud to offer white-glove delivery across Australia – this includes contacting you to schedule a delivery date and time slot that is convenient for you. Our third-party transporter will reach out to you within 1-2 business days of your purchase (excluding weekends and public holidays) by phone and/or email to schedule a specific delivery date and time window.
Available delivery dates and times slots are (excluding public holidays): Monday through Friday, between 9:00am – 6:00pm. No exceptions can be made for evening or weekend deliveries. Our transporter will coordinate a four (4) hour delivery window with you when booking the date. The driver will text you thirty (30) minutes prior to delivery as a courtesy. Please note that delivery dates and time slots are subject to availability. Bookings must be made directly with the transporter.
To schedule or change your delivery date, or make any last minute changes to your booking, please contact our transporter directly at (03) 9793 7262. Changes must be made at least 2 business days prior to your scheduled delivery date and time – otherwise, changes to your delivery date may be subject to a re-scheduling fee.
Orders consisting of available products will be dispatched within 48 hours. The average transit time is 2-5 business days. Below are typical delivery times per state:
Metro areas (Melbourne, Sydney, Adelaide, Brisbane): 2-4 days

VIC: 2-4 days

NSW: 3-5 days

SA: 3-5 days

QLD: 4-8 days

ACT: 3-5 days

WA: 5-10 days

TAS: 5 – 10 days

*We currently do not ship to NT
For back ordered items, our transporter will contact you as soon as the item(s) are back in stock to schedule a delivery date.
Orders for bedding products will not be scheduled for delivery. These orders will be processed and shipped within 3-4 business days.
For more information, please visit : Noa Deliveries
Certifications – Noa Mattress
Class 1 – OEKO-TEX® Certified
Hand-tufted, Tencel poly-knit fabric cover that is OEKO-TEX certified.

Layer of latex is OEKO-TEX certified.
REACH Certified
Layer of gel infused cooling memory foam is REACH certified.

All foam layers are REACH certified (EU equivalent to the US CertiPur-US certification)

Materials are low in Volatile Organic Compound (VOCs) emissions for indoor air quality (less than 0.5 parts per million).
Specifications – Noa Mattress
Weight: 44kgs (Queen mattress)
Height: 28cm
Total maximum weight limit: 300 kg (Queen mattress)
Spring Count : 609 individually pocketed spring (Queen mattress)
Coil Gauge : 2.2mm  
Country of Origin : Designed in Canada.

Responsibly made in China.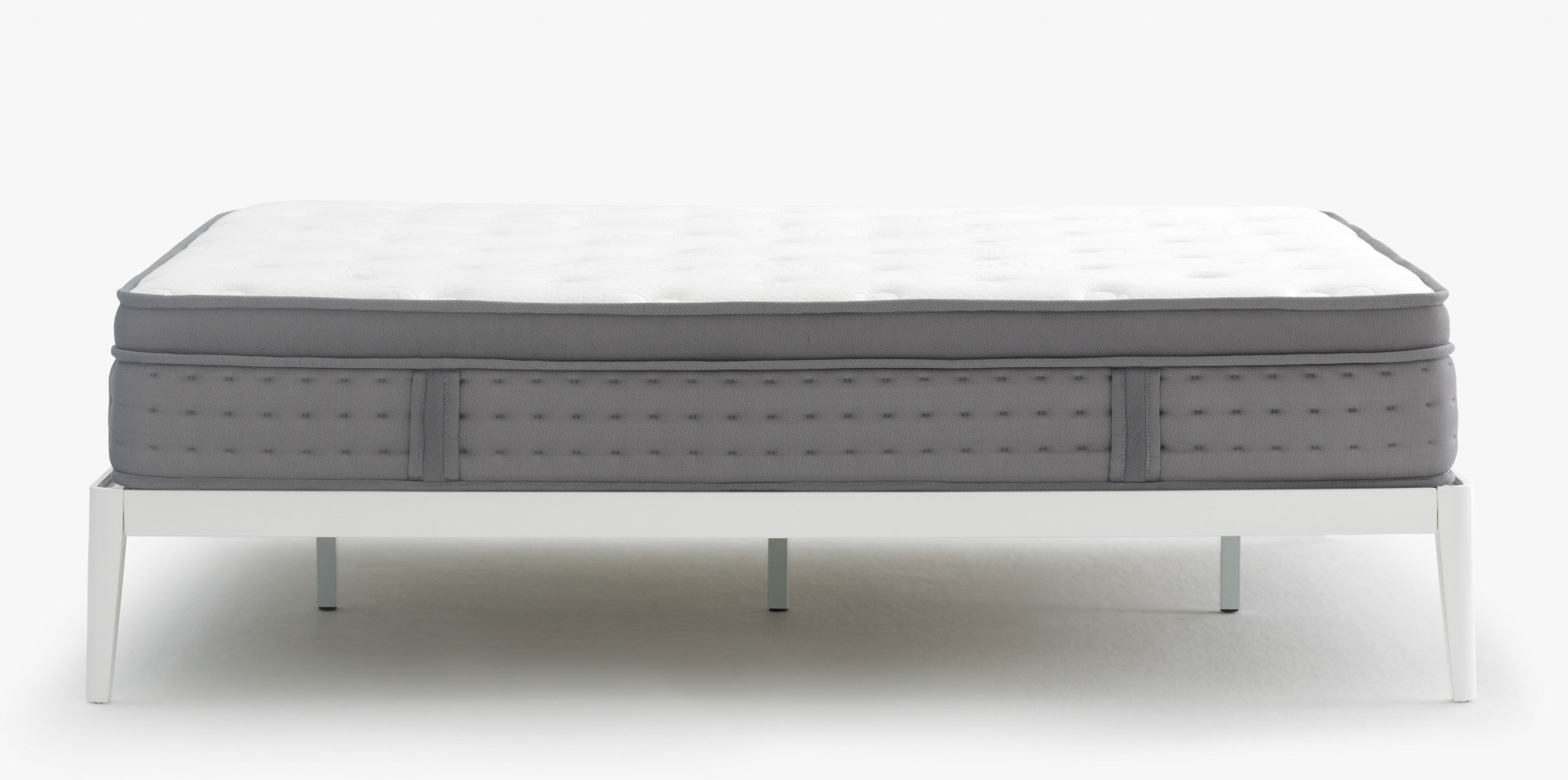 One of a kind in every way.
Universally enjoyed by tens of thousands of customers, the Noa Mattress presents a perfect blend of best-in-class layers that provide exceptional comfort, deep pressure relief and remarkable support, all of which will keep you cool all night, every night.
Hand-tufted, breathable Tencel pillow-top.
Ultra-breathable and exceptionally soft, the natural Tencel cover on the Noa Mattress provides antibacterial and hypoallergenic properties.
The gorgeous, hand-tufted pillow-top helps minimise body impressions over use and wrinkles of the cover while securing all comfort and support layers within the mattress in place.
Sublime, comforting and cool latex.
Open-cell latex provides uncompromising bounce, comfort and breathability. Hypoallergenic and extremely sought after, this material will cradle your body while keeping you cool all night.
Subtly buoyant, extremely responsive and highly supportive for your back, shoulders and hips, natural latex will provide you with a cloud-like level of comfort.
Cooling gel memory foam for perfect pressure relief.
Premium, cooling gel memory foam provides deep pressure relief, contouring and cushioning your body where it needs it most.
This innovative foam on the Noa Mattress wicks away heat, keeping you feeling cool all night while creating a gradual sensation of support and comfort under your pressure points. REACH certified foam.
Zero partner disturbance.
A layer of adaptative transition foam provides outstanding motion isolation to localise your partner's movements to keep you from waking up. REACH certified foam.
Supportive and durable, premium pocket springs.
The base layer of the mattress is comprised of individually pocketed springs, encased in a highly permeable mesh material, to allow for exceptional airflow and breathability. Made of thick-gauge steel, the pocket springs offer excellent bounce and phenomenal durability.
Phenomenal perimeter edge support.
A thick, 9cm high density foam encases the perimeter of the Noa Mattress. This firm encasement minimises sagging, provides additional durability and a far more comforting sleep surface.
The perimeter edge support foam adds a practical barrier of comfort by eliminating any contact with the individually pocketed steel springs – a unique feature found only in five-star, high-end mattresses.
Exquisitely hand-tufted side perimeter.
As if the deep hand-tufted, crown pillow-top were not enough, the side perimeter shares that same, stunning detail on a breathable, poly knit quilt.
As is the case with the top of the mattress sleep surface, the hand-tufted side perimeter helps minimise wrinkles of the fabric and secure all layers within the mattress in place.

Warranty
The Noa Mattress is covered by a 15 year limited warranty from the date of delivery to your home.  For more information on our product warranty, please click here.
Care Instructions
The mattress cover of the Noa Mattress is not removable. We recommend the use of a mattress protector immediately upon use to protect against spills and dirt. If needed, spot clean the desired area with a mild detergent (gently dab the affected area and avoid rubbing). Please ensure the cleaned area is completely dry before adding your mattress protector or sheets.
We recommend rotating the mattress 180 degrees every 3-6 months.
Please note: We don't generally recommend mattress in a box products (the Noa Mattress included) to go on an 'adjustable base' (a base that can be angled via a remote control). If a mattress in a box product is placed on an adjustable base, it is recommended that a person/s be lying on the mattress (and base) whilst making positional adjustments. We generally recommend a mattress in a box product to go on a solid ensemble base, or a slat base. If you have any queries about bed bases, please contact us.
Noa Home Finance Options
No finance options available.
---
Frequently Asked Questions
How does the free 100-night trial work?
We believe that the best way to know whether a mattress is right for you is to actually sleep on it. Upon receiving your brand new Noa Mattress, you'll have 100 nights to try it out in the comfort of your own home. If for whatever reason the mattress just isn't right for you, please email our support team and we'll help coordinate a free return pick up, no questions asked. Once collected, you'll receive a full refund in the original form of payment. Buyers qualify for a 100-night trial return and refund for one (1) mattress only per shipping address. Returned products are either donated to local charities or recycling organisations.
What is the recommended setup for the mattress?
The Noa Mattress is extremely versatile and may be used on a slatted or platform bed frame, on the floor or with a box spring. There is no preferred setup beyond your own personal preferences. We truly designed our product to suit the large majority of body types and sleeping positions.