Emma Mattress Protector

Review
The Emma Mattress Protector is a great quality, practical protector that should fit mattresses of all depths.
This protector is 100% waterproof and uses handy elastic bands that are easy to place under your mattress. It is also specially designed to minimise allergens and dust mites, making it suitable for all people, and especially those who suffer from allergies.
The top surface may have some slight friction noise during sleep movements, but this will depend on the type of linen that you use. Overall, this is an excellent mattress protector that comes with a handy 100 night trial.
If you have any questions about this product, please contact us!
---
Recommended Retail Prices
King Protector: $209

Queen Protector: $199

Double Protector: $189

King Single Protector: $179

Single Protector: $169
*Click SHOP NOW and use code BEDBUYER5 at checkout to get a further 5% off the current sale price. If you have any questions about this discount, comment below or please contact us.
---
Certifications

The Emma Mattress Protector has OEKO-TEX® Standard 100, Class 1 certification (16.0.93305). It is the highest standard attainable and is suitable for babies.
---
Specifications – Emma Mattress Protector
Our unique mattress protector is the ideal companion for your Emma mattress: It offers maximum protection, supports allergy-free sleeping and is simply irresistibly cozy.
Fabric made from 100% polyester with 3D-knitted pattern. Elastic bands keep the protector firmly attached to the mattress.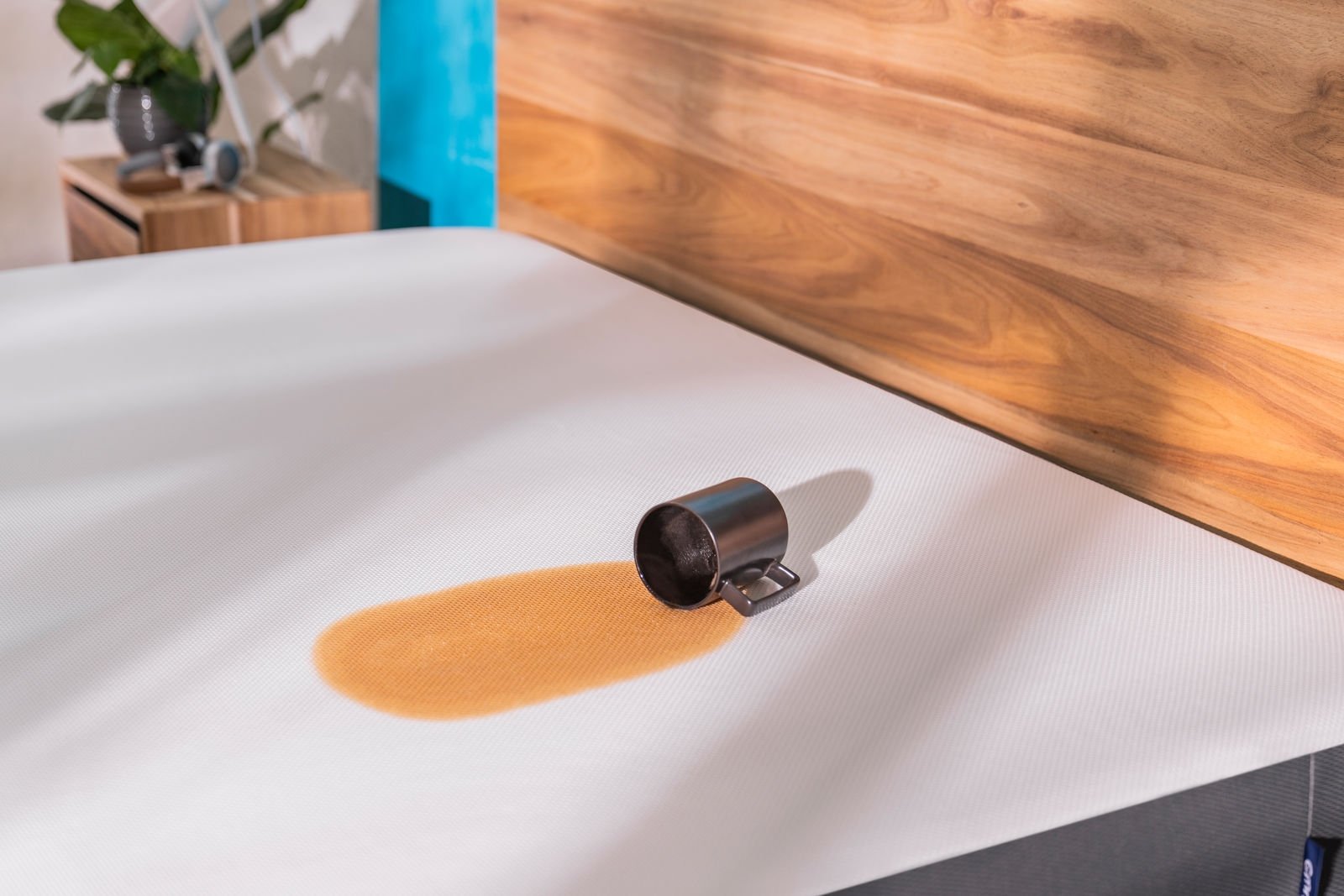 Maximum mattress protection
Thanks to the EmmaGuard protective layer, our mattress protector is 100% waterproof – so food, drink, or pets pose no threat! If something goes wrong, a quick trip in the washing machine at 40°C is all it takes to regain freshness. ​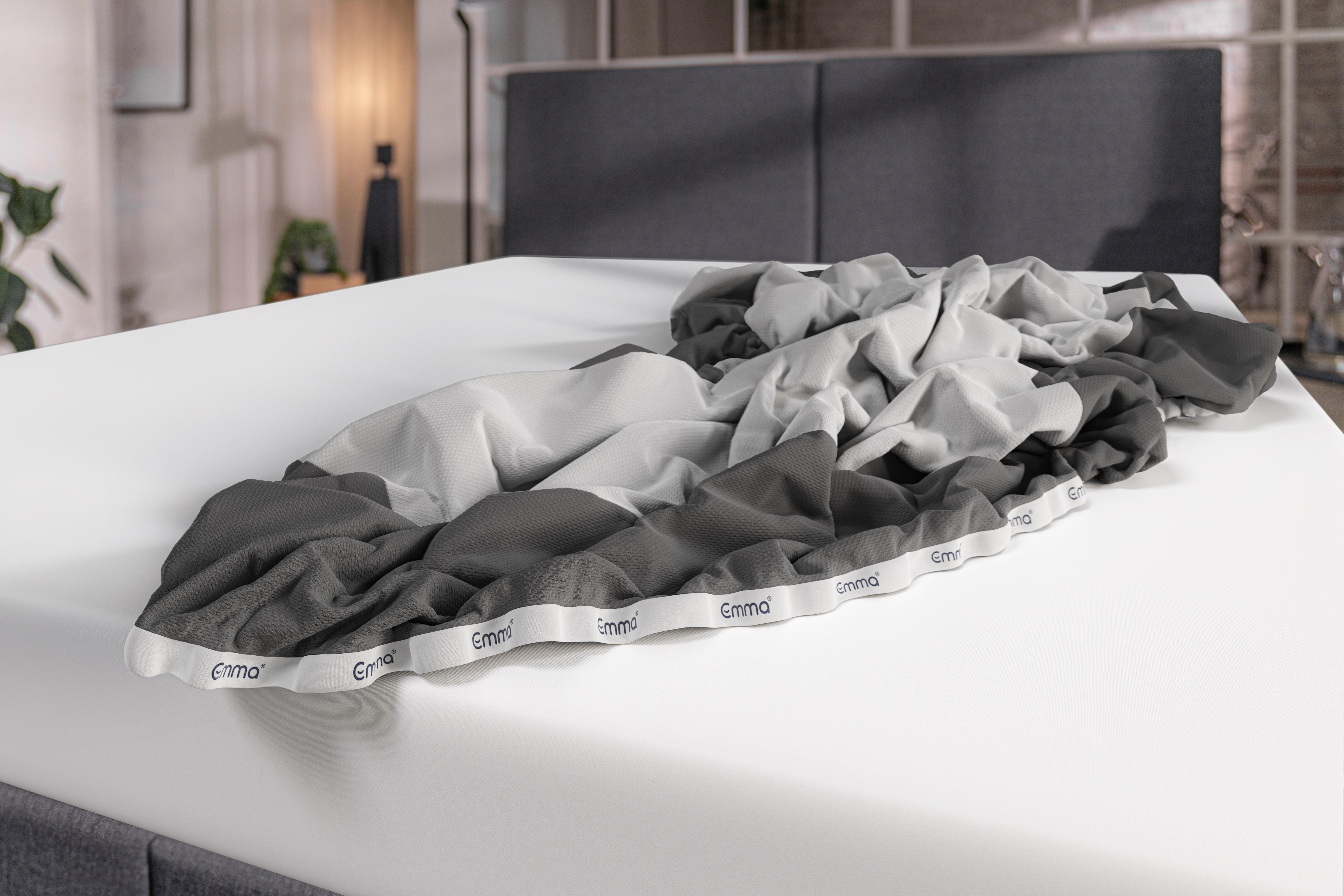 Sleep allergy-free
Did you know that dust mites can cause 70% of all respiratory allergies and even asthma? Our mattress protector contains microcapsules of natural probiotics which are released upon friction when you sleep. These probiotics multiply exponentially resulting in a micro-climate that does not allow for allergens to grow. Dust mites, dog and cat hair allergies don't stand a chance!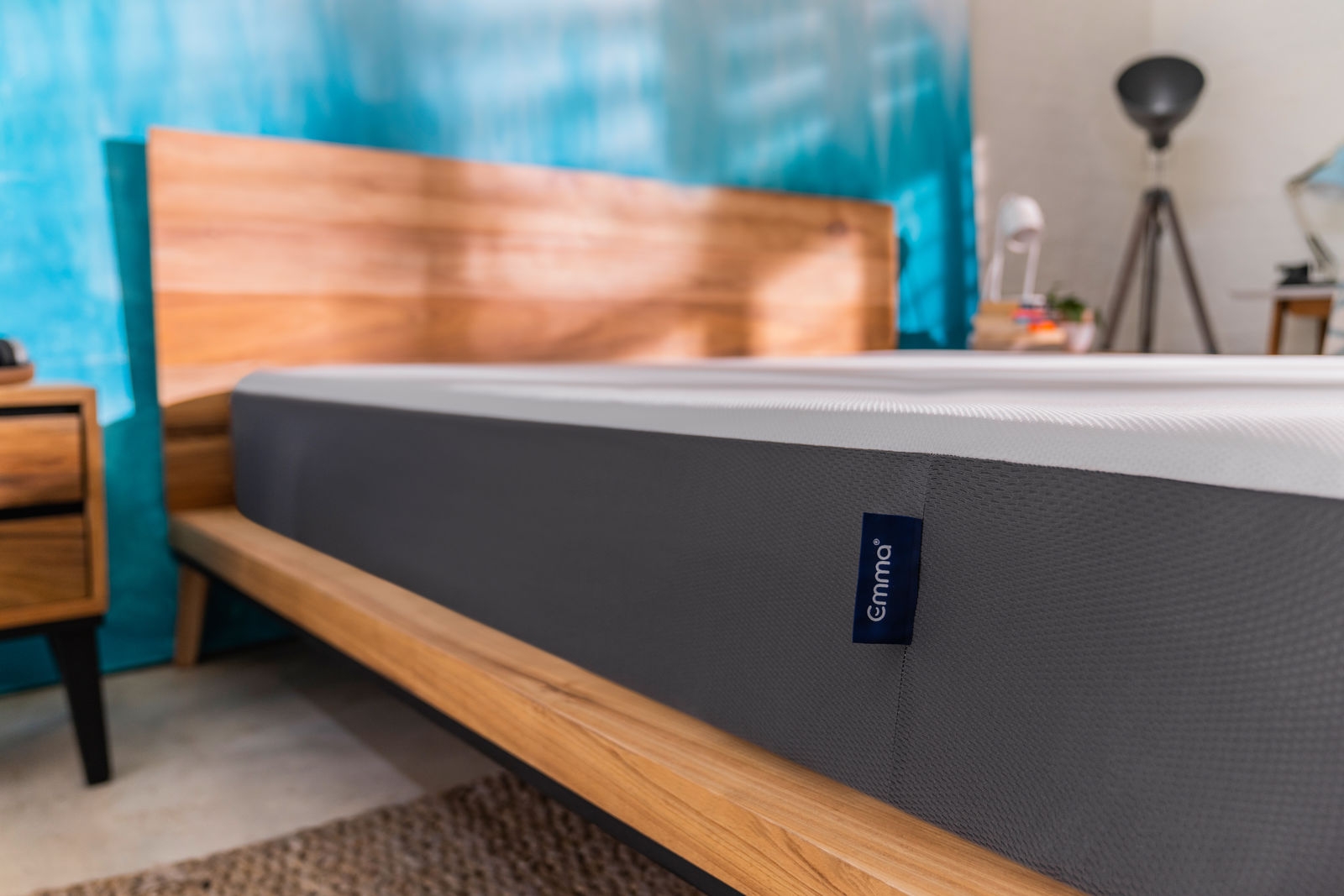 Irresistably cozy
Comfort that you can feel: our super soft mattress protector keeps you fresh and cool all night. The 3D knitted fabric provides excellent ventilation and moisture regulation. The temperature regulating top layer also enables sweat to evaporate faster and a constant temperature in bed all night long. It also hugs your mattress 360°, keeping it wrinkle-free and without the crackling of conventional mattress covers!